What You Need to Know About Seeking Remote Treatment for Your Mental Health
During the COVID-19 pandemic, tons of events, activities and services have gone virtual. Mental health care is no exception.
Written by Rachel Unger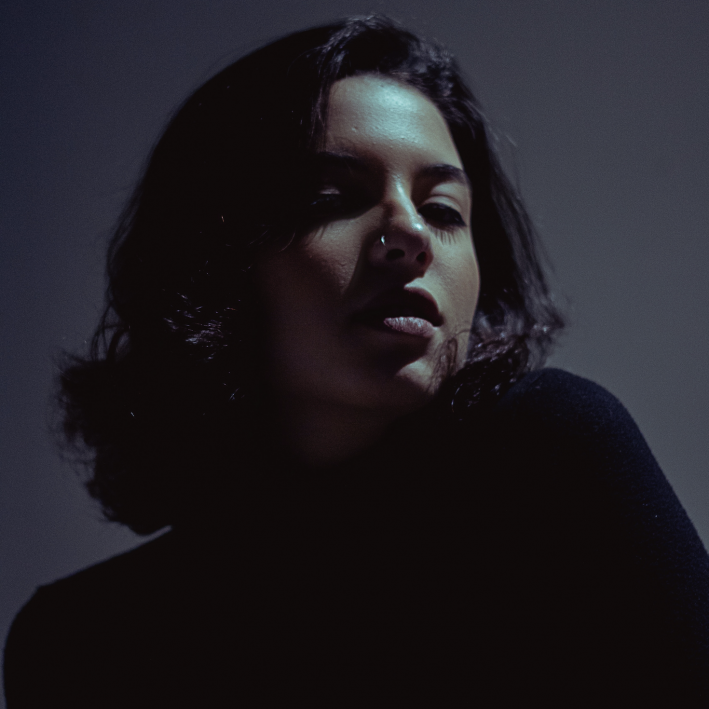 01 A growing number of people are connecting with mental health providers from the comfort of their homes.
02 Going digital affords greater convenience and accessibility, but it may not work for everyone.
03 Remote options for mental health care include text messaging, live chats, video chats and phone calls.
04 You can choose what fits your budget, schedule, living situation and communication style.
Online therapy (also called teletherapy) has been embraced in the past for its convenience and cost-efficiency, especially for those of us who can't easily access care. Since the start of the pandemic, remote mental health services have become even more important — both to curb the spread of the coronavirus and provide support for those experiencing heightened stress, which is currently an estimated 33% of Americans.
Some online therapy and counseling platforms are in a hiring surge to meet the increased demand. A spring 2020 survey by the American Psychological Association found that three-quarters of psychologists are solely providing remote services, mainly by phone or videoconference.
In the past, online mental health care faced roadblocks. Providers had to use a system approved under the Health Insurance Portability and Accountability Act (HIPAA) to communicate with their patients remotely.
HIPAA laws require specific security for electronic health information. Restrictions around licensing and location created further complications. Many guidelines were relaxed after the start of the pandemic, allowing therapists, counselors and psychiatrists to connect with their patients via FaceTime, Skype and other alternatives that aren't HIPAA-approved.
Understanding Your Options
With online therapy, you can choose the type of communication that best accommodates your style and needs, whether that's text, live chats, video or phone calls. Depending on the type of communication and the provider, fees can vary.
The pandemic is shifting the rules and regulations around insurance coverage and remote mental health care. Be sure to check your provider's website for up-to-date information about your policy, including copays and reimbursement rates.
When looking for online treatment for your mental health, there are a number of service models to consider. If you're looking to have a conversation in real time, you'll likely want to choose a phone call or video chat. This option is closest to traditional talk therapy. Check your provider's credentials, and make sure they are licensed to practice in your state. If you're seeking medication as part of your mental health treatment, you'll need to find a psychiatrist or other prescribing doctor who can work with you remotely.
If you don't have the time or privacy for a call or videoconference, you may prefer text-based therapy. Text platforms typically provide more "on demand" support and let you interact with a therapist according to your own schedule.
These subscriptions can cost anywhere from $40 to $100 per week and may charge weekly or monthly. While you can message your therapist at any hour of the day, they won't be available to respond 24/7. They'll likely check in a couple times a day.
If you're in a crisis, you'll need to call a hotline. If you're in the US, you can text MADE to 741741 for free, 24/7 crisis support.
Does Online Therapy Really Work?
Therapist Kati Morton talks about how we can get the most out of online therapy.
Text and Chat-Based Therapy: Pros and Cons
Text therapy can allow you to remain anonymous, which is a plus if you're concerned about privacy. However, be diligent when considering the privacy policies and the use of your data when choosing a provider. Most platforms will encrypt your conversations, but it's important to read the fine print and make sure your information will be kept safe and confidential. Similarly, make sure that your platform works with therapists who are licensed, verified and background-checked.
Chat rooms are another option for online therapy. If you want to connect in real time but prefer expressing yourself through writing, this may be a good choice for you. You'll often be able to see when the therapist is typing and vice versa.
Finding the Right Fit
Does it work? Some studies have shown that online therapy can be as effective as in-person therapy. But only a small number of those have been randomized controlled studies. For those with severe psychological or emotional issues, telehealth may not be the right choice.
Overall, there's general agreement that online mental health care can lead to satisfied patients, may improve outcomes, and are probably cost effective.
For those who have hesitated to seek professional help in the past, whether due to stigma, cost or some other factor, online therapy can be a great option. It provides a convenient and accessible alternative to traditional face-to-face treatment for those who need a safe space to express their feelings.
For some, nothing can replace the experience of seeing a provider face-to-face. But for others who can't easily access a provider, telehealth has been a lifeline — especially during the pandemic. And some think it may be here to stay.
About the author
Rachel Unger is a writer and editor based in Washington, D.C. She's passionate about raising mental health awareness and promoting fairness in the workplace.
Support our work
We're on a mission to change how the world perceives mental health.