Covid-19 and My Relationship with High Functioning Depression
How cultivating self-love and awareness helped me become more empathetic.
Written by medina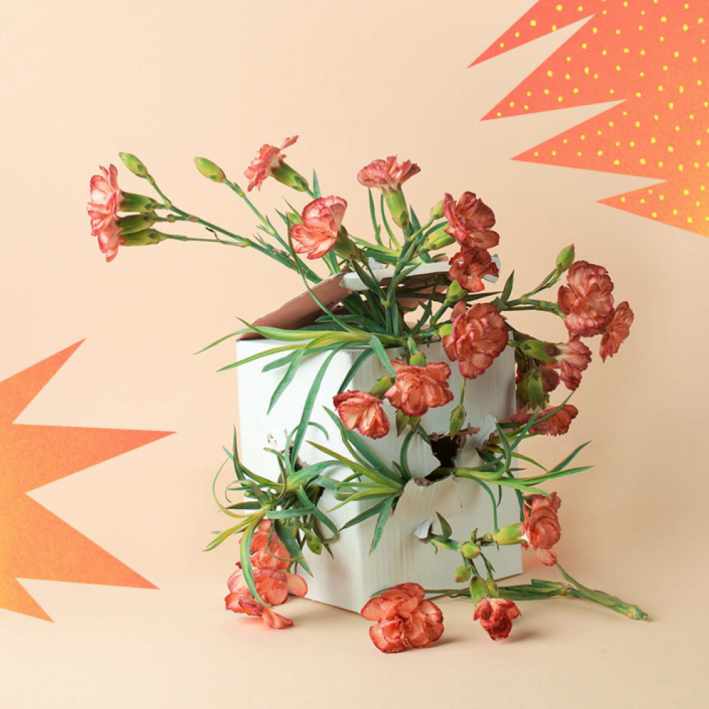 01 Medina was diagnosed with clinical depression at the age of 9.
02 While traumatic in many ways, the pandemic has forced people to slow down, reflect and engage in self-compassion.
03 These changes have been healing for Medina and given them the space to manage depression symptoms in ways that weren't previously possible.
Sometimes I feel like my mouth has been clamped together.
I'm convinced I can feel depression dripping through my body, starting from the crown of my head, and trickling to the soles of my feet. In the middle of the night, I'll get up to drink water and try to flush depression out, and then I remember she's not going away, but I've learned how to manage her. Mostly.
In my lonesomeness...where no one can see me or hear the deep trembling of my howling sadness, I sit with depression and accept that she's part of my life for a reason.
Nobody knows how depressed I am, but me.
***
I was diagnosed with clinical depression when I was only 9 years old; I remember receiving the news and not being phased by it. If it took 9 years for a doctor to tell me something I already knew, I wasn't totally impressed.
Outside of therapy, I had a deep commitment to understanding what it meant to be a depressed 9 year old. I often questioned that diagnosis, and leaned into being a deep and creative human. Rationalizing that many people have depression and that I'm fine.
On the inside, I was desperate for understanding and tormented by my deep feelings of everyday sadness. Externally, I continued to be funny, was voted class clown, was a straight A student, played sports, was usually like-able. I hid in plain sight in many ways.
I still hide in plain sight today. But not intentionally.
Sometimes I think I mask my depression so that I'm not a threat to anyone. My energy is intense and I want people to feel safe around me. At the same time, because of my reserved demeanor, I'm often perceived as being aloof or emotionally distant. I lose chances to be seen and valued and respected.
But I want those chances. I want to be asked how I'm doing out of desire not obligation. I want my friends to know that, I too, suffer. I often feel people in my immediate surroundings think I'm a self sufficient overachiever who couldn't possibly have depression.
When I was advised to cancel a book event in March, I felt a sense of relief that I no longer had to leave my home and curate in-person events. I was embarrassed to be seen in public because I didn't want my depression to be on visual display. I felt so profoundly depressed, I was certain everyone around me would be able to see it and not want to associate with me.
I've experienced that people who don't want to be around those who are gloomy and sad, will only be in your light when it's beaming brightly. So, alone, during COVID, I beam at any brightness that is authentic and true to my internal feelings.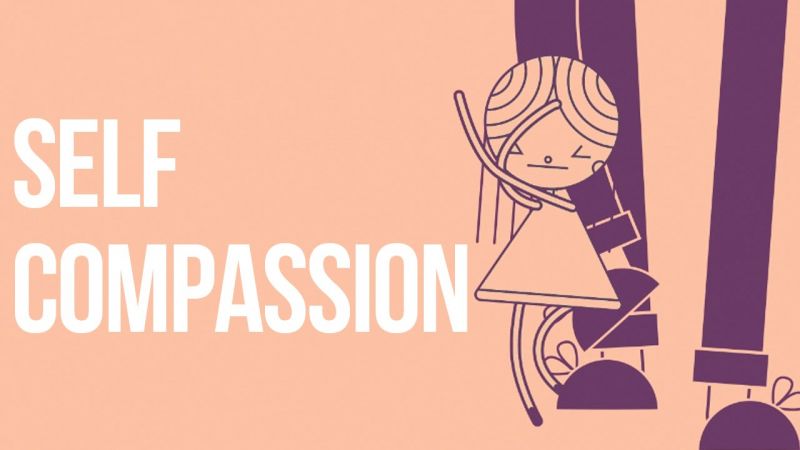 Self-Compassion
It's all too easy to be extremely tough on ourselves; we need – at points – to get better at self-compassion.
In many ways COVID has created a personal circumstance for me that works in my favor. I wake up at 5am, I organize my tasks for the day and lean into my joy of compartmentalization. I am acutely organized and diligent in my daily routines - having this sense of structure makes my body melt with comfort. I genuinely enjoy working because my work aligns with what I believe.
I feel in control of my life in different ways. I feel relief that I don't need to get ready, commute, and sit in class for two hours. The thought of it is emotionally draining because I honestly don't know if I have the strength to lead a New York Minute life in the way I used to before COVID.
My productive self is thrilled because of the books I've written during COVID. I am passionate and curious about other artistic forms of expression and I've had time to explore those avenues.
In some strange way, I feel like I am in my element and in many ways, my local community is also in tune with me. The world is slower, softer, at times. I watch how people admire nature more, look up at the sky more... I smile behind my mask.
On an average work day, my inner world is hyper focused and highly functioning and my environment is operating at a slower pace. I experience a wide range of emotions each day and that doesn't take away from the fact that I have depression.
Related Conditions
Depression colors the ways in which I see and experience a moment in time.
When I look through the lens of depression, I am self-aware of how I am reacting to my mom or friends. I am often short, withdrawn, emotionally distant.
But sometimes I'm none of those things. I'm productive, I am telling a friend about a new screenplay idea, I'm living.
Having depression has given me tools to succeed in many ways. It's given me the language to express how I'm feeling and it's given me a strong sense of awareness. Depression makes me emotionally closer to myself and other people. I am someone who is acutely empathetic to the needs of others, I do my best to be patient and gentle with people I engage with on a daily basis.
Depression holds me accountable.
Having the time to manage depression during a quadruple pandemic, I am mindful of my breath, my thoughts, and how I engage with other people on a level that I haven't experienced in this way before.
I'm proud of global communities coming together during COVID. I'm proud of my local communities and family showing up for themselves and each other and I'm taking moments to be proud of myself and learning all the time that life is loving and letting go.
"La vida es como la espuma entonces hay que darse como el mar." Y Tu Mamá También.
About the author
medina (they/them) is a genderqueer mixed Honduran human molucule living in Brooklyn. They are dual MFA creative writing candidate, an essayist, social impact entrepreneur, youth advocate, and forthcoming author of the queer contemporary middle-grade novel, THE ONE WHO LOVES YOU THE MOST, set for fall 2021 publication with Arthur Levine's new imprint, Levine Querido. Their work has appeared in them., Into, Self Magazine, Catapult, and Bustle. They enjoy cat naps, cattails, cat's tails, wholesome internet deep dives and playlists upon playlists.
Support our work
We're on a mission to change how the world perceives mental health.