Things Feel Uncertain Right Now
In the last few months, we've watched COVID-19 spread around the world, upending global communities and halting life as we know it. The affects of the virus have been felt in all aspects of daily life, from our physical and mental health, to our finances and job security, to the stark transition into a digital first, socially distant lifestyle.
Through this all, one thing remains clear — we are living in a time of unprecedented uncertainty.
Open Path Psychotherapy Collective is a non-profit nationwide network of mental health professionals dedicated to providing mental health care at a steeply reduced rate.
Remember to Listen to Your Body
Many of us are spending our days worrying about whether or not we're sick. Is this headache stress-induced, or a symptom of coronavirus? How about these aches and pains? My chest feels tight. Should I go to the hospital?
During moments of high-stress, anxiety can show-up in new, physical ways. In fact, many coronavirus symptoms mirror those of physical anxiety. It's important to keep track of overlapping symptoms, and try and put things in-perspective if you feel yourself spiraling.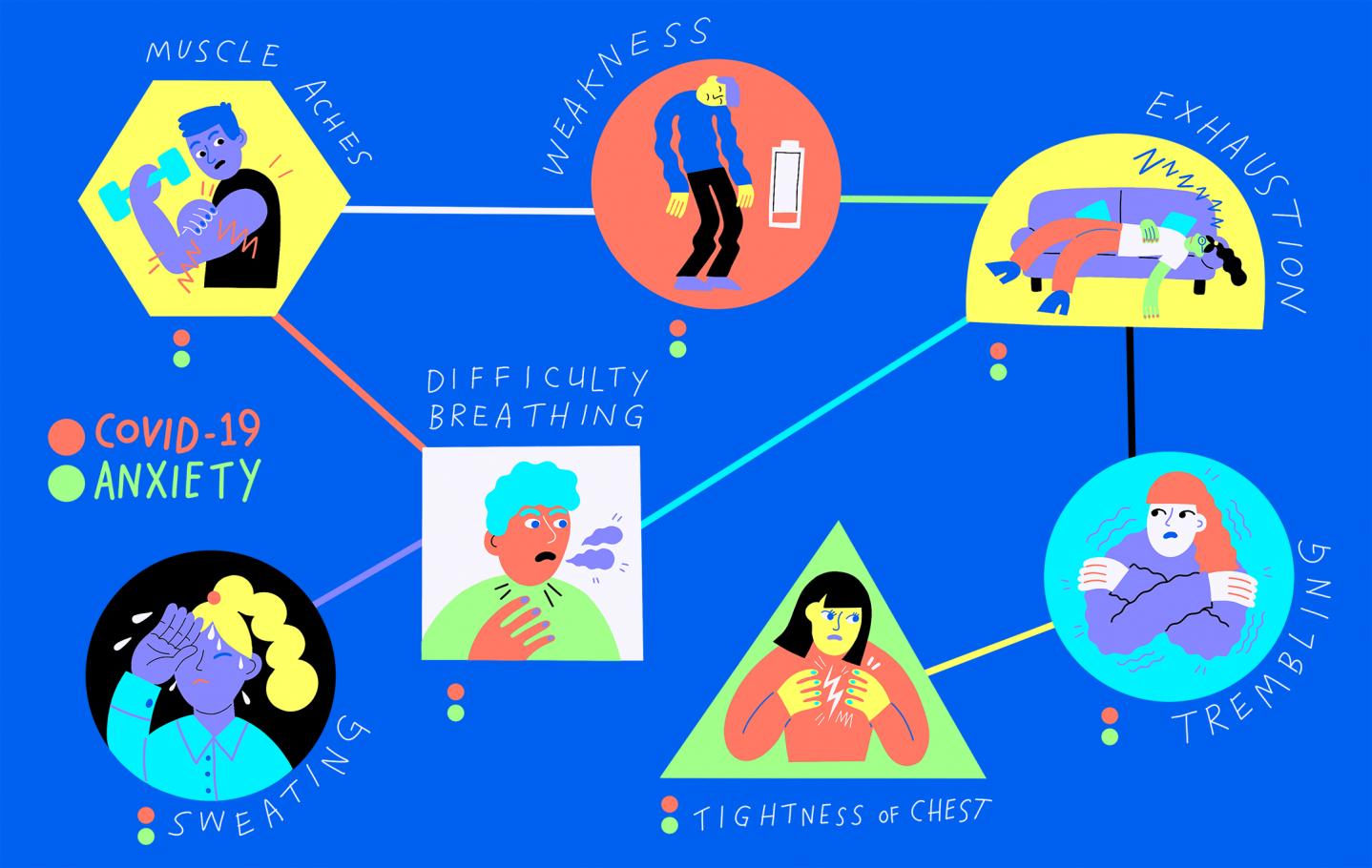 Pay attention to increases in mental anxiety and worry, and how those align with physical symptoms. If you're spiking, try and stick to a routine, stay digitally connected with loved ones, and limit media intake. Track your physical symptoms, and if they progress, call your doctor or a local clinic to discuss options.
Remember, panicking will only make you feel less in-control, and more vulnerable. We're all in this together, taking each day at a time. When you're overwhelmed, try to...
Breathe
Put things in perspective
Accept that uncertainty is inevitable
Beyond the Physical, We're Stressed About…
You May Even Be Feeling Angry
And Get Your Updates From Trusted Sources
#stayathomestories
#stayathomestories
#stayathomestories
#stayathomestories
#stayathomestories
A lot of us have never experienced anything like the current situation so please practice self care & know that you are worthy of happiness & love.
I'm so #anxious. When, if ever, will this end, and who will remain standing on the other side of it?
It feels like nothing is certain, everything has been cancelled, and it's hard to see what to look forward to.
Stay safe and remember we're in this together.
Connect with us on Instagram @madeofmillions_ and use #stayathomestories to share how you're feeling.
Support our work
We're on a mission to change how the world perceives mental health.