This Week in Mental Health
The latest on research and advocacy for the week of June 14th.
Written by Esther Fernandez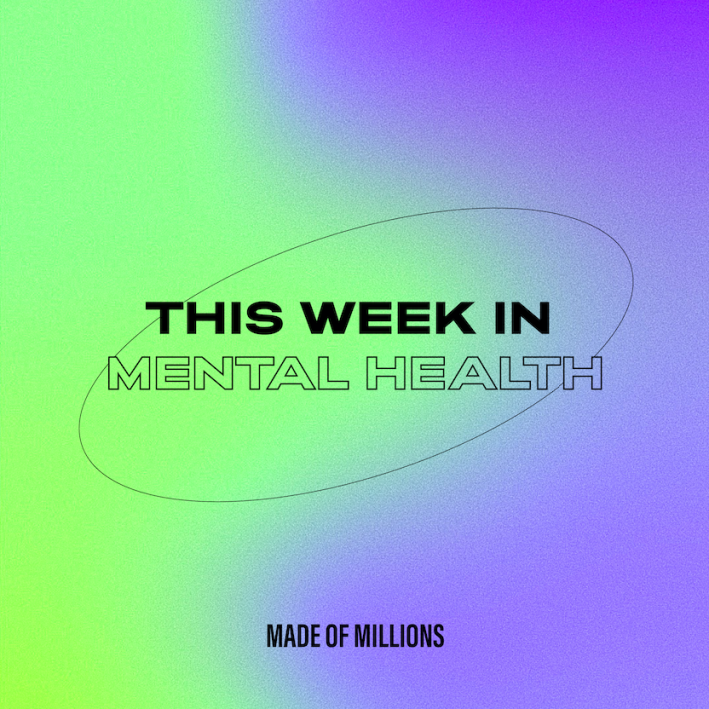 01 Research looks at the mental health of parents and caregivers throughout the pandemic, if weather affects mood, self harm warning signs, and more.
02 Peloton's Kendall Toole, Paris Jackson, and Gymnasts Laurie Hernandez and Katelyn Ohashi open up about mental health.
TW // Mentions of suicide, self harm
Conversations about mental health have grown exponentially over the last decade, with more and more people committing to personal and collective wellness. While we have a ways to go before mental health awareness, education and treatment are accessible to all, each day brings new and positive strides within the field.
Our This Week In Mental Health series covers the latest happenings in research, treatment, human interest stories, and more. Stay updated on new developments so you're better equipped to navigate the world, and most importantly, your own recovery.
Here's what's happening the week of June 14th.
Research
Parents and Caregivers Reported Mental Health Issues More Often Than Others During The Pandemic, a C.D.C. Study Says
A new study from the CDC shows that during the pandemic, parents and unpaid caregivers had increased mental health issues. Researchers surveyed over 10,400 US residents in December of 2020, and from February to March of 2021. About 70 percent of those who are parents or adult caregivers reported an increase in mental health issues compared to 30 percent of those who are not parents or caregivers.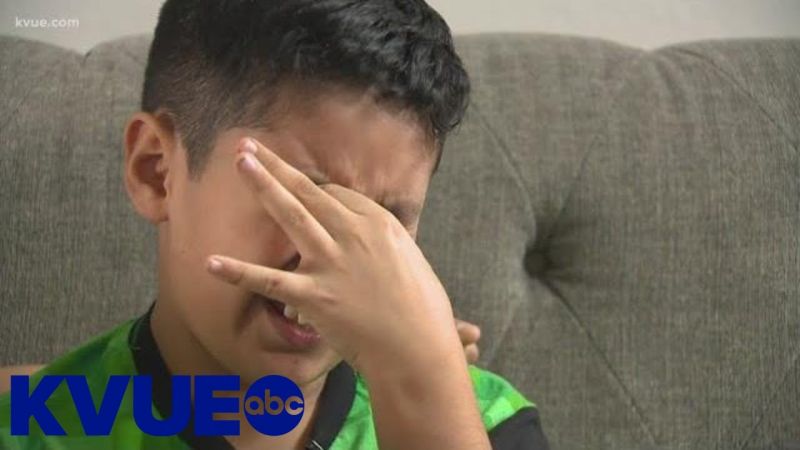 How The Covid-19 Pandemic Is Affecting Mental Health For Children And Parents
Weather Didn't Affect Mood During Lockdown
A new study showed that the weather did not significantly affect people's moods throughout the pandemic. Researchers looked at data from the UK Household Longitudinal Study and Google Covid-19 Mobility Reports. They found that while good weather led more people to go out to parks, it did not increase mood.
Extroverts Likely To Suffer Higher Mental Health Toll In COVID Lockdown
Extroverts had more deteriorated mental health than introverts, according to a new study from the University of Glasgow. Researchers looked at over 5,000 people in the UK and found that individuals with open personalities had increased mental health problems in January 2021. These results align with a previous US study that found extroverted people had decreased mood throughout the pandemic.
Self-Harm Warning Signs Can Appear Decade Earlier
A new study shows that signs of self harm can become evident about a decade before a child begins self harming. Researchers from the University of Cambridge looked at AI-analyzed data of 11,000 children. They found that two groups were more likely to self harm later in life: 1) those with emotional dysregulation 2) those who take more risks. Researchers suggest being more proactive rather than reactive when helping prevent self harm in youth.
Depression, Anxiety Increased More in Young Women than Young Men During Pandemic
Young women had increased rates of depression and anxiety compared to young men at the beginning of the pandemic. Researchers surveyed 473 young Ontarian adults from June 2020 to July 2020. They found that young women had a 188 percent increased risk of clinical depression. They also found that those who had their income decrease by 50 percent or more had more depressive symptoms.
Online Mental Health Therapy Significantly Aids The Isolated, Immunosuppressed In Pandemic
An international study shows that people with autoimmune diseases can have their mental health improve through online video support intervention. Researchers randomly assigned a four week video support intervention program amongst 150 people with an autoimmune disease, scleroderma. Symptoms of anxiety and depression reduced six weeks after the program ended.
Advocacy
Peloton's Kendall Toole on Sharing Her Mental Health Journey
Peloton instructor Kendall Toole talked with People about how she uses her peloton classes and social media as an opportunity to advocate for mental health. Toole has been open about her obsessive compulsive disorder, anxiety, and depression to her fans. She mentions how her openness has helped a lot of her followers. For mental health awareness month, she led an emotional Mental Health Awareness-month ride, and she hopes to eliminate the stigma of mental health through her work.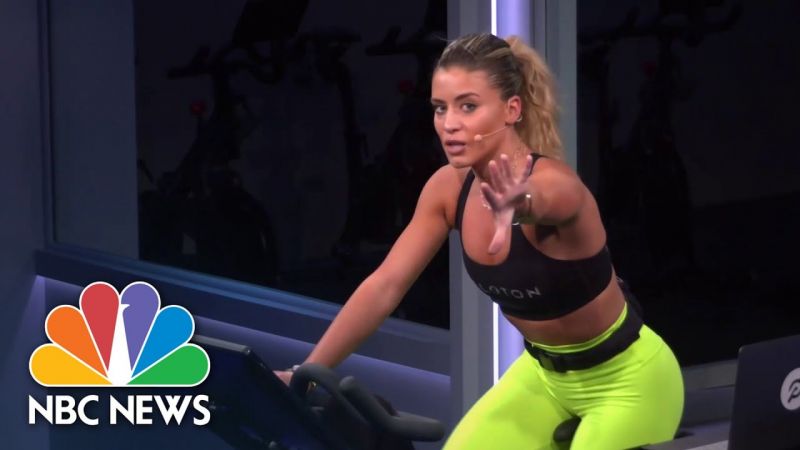 How Peloton Fitness Instructor Tackles Mental Health Online
Paris Jackson Opens Up to Willow Smith About Her Mental Health
In the newest episode of Red Table Talk, Paris Jackson opens up about her mental health. She explains the pressures of growing up famous and how she has PTSD from the paparazzi. She also talks about navigating online bullying and recovering from a suicide attempt. Now, she says things have gotten better and that practicing affirmations has helped her.
Gymnasts Laurie Hernandez and Katelyn Ohashi Talk Mental Health
Laurie Hernandez and Katelyn Ohashi talked to USA today about mental health as athletes. Hernandez opened up about her anxiety while at the Olympics, and how she is learning to process her emotions and find help through therapy. Katelyn Ohashi shares the sentiment of the importance of processing emotions. In the past, she has talked about her eating disorder and struggles with body image. Both will not compete in the upcoming Olympics, but are passionate about advocating for mental health in gymnastics.
Support our work
We're on a mission to change how the world perceives mental health.