Make Yourself At Home: An Interview With Jess Bjerke
We spoke with the founder of myah about fashion, mental health, and her latest collection "here now."
Written by Made of Millions Team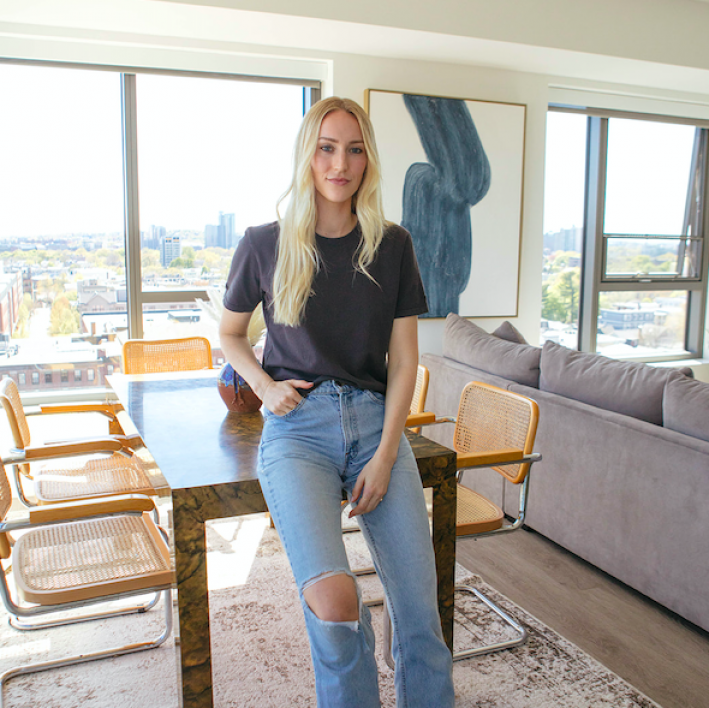 01 After seeing people struggle with mental health during the pandemic, Jess used her background in fashion and business to start myah, a women's loungewear line.
02 She shares her personal experience with anxiety and panic attacks, and how myah helps bring small moments of positivity to everyday life.
03 Myah will be donating 10% of proceeds from their bucket backpack to Made of Millions.
Hi Jess! So excited to chat with you today. Tell us a bit about yourself and how you got into the fashion industry.
I'm so happy to be talking with you! My name is Jess Bjerke and I am the founder of a women's loungewear line called myah. I've been in love with fashion ever since I was little, but I always thought of it as more of a passion than a career. When I went to The University of Southern California for business, I originally thought I would go into either accounting or something entrepreneurial. Then, during my sophomore year, I went to Milan for a business class where we visited factories and showrooms, and I loved every minute of it! I decided to go back to Italy my junior year to work for a Milan-based fashion influencer, and that solidified my need to pursue a career in the industry. When I graduated, I moved to New York for what was supposed to be six months to take a Fashion Marketing program at Parsons that has turned into a 4+ year stay filled with incredible people and inspiring job opportunities.
Why did you decide to start a clothing brand focused on mental health?
Mental health is extremely important and personal to me. The idea for myah came a few months into the pandemic when I saw how many people were struggling with their mental health from a combination of being isolated from loved ones, experiencing loss, and seeing the world suffer at such a mass level. I knew I wanted to make a positive impact and decided that starting a clothing brand could accomplish this in a way that aligned with my skill sets and interests. At myah, I strive to create products that are comforting, confidence-boosting, and motivating through soft fabrics, flattering fits, and uplifting messaging.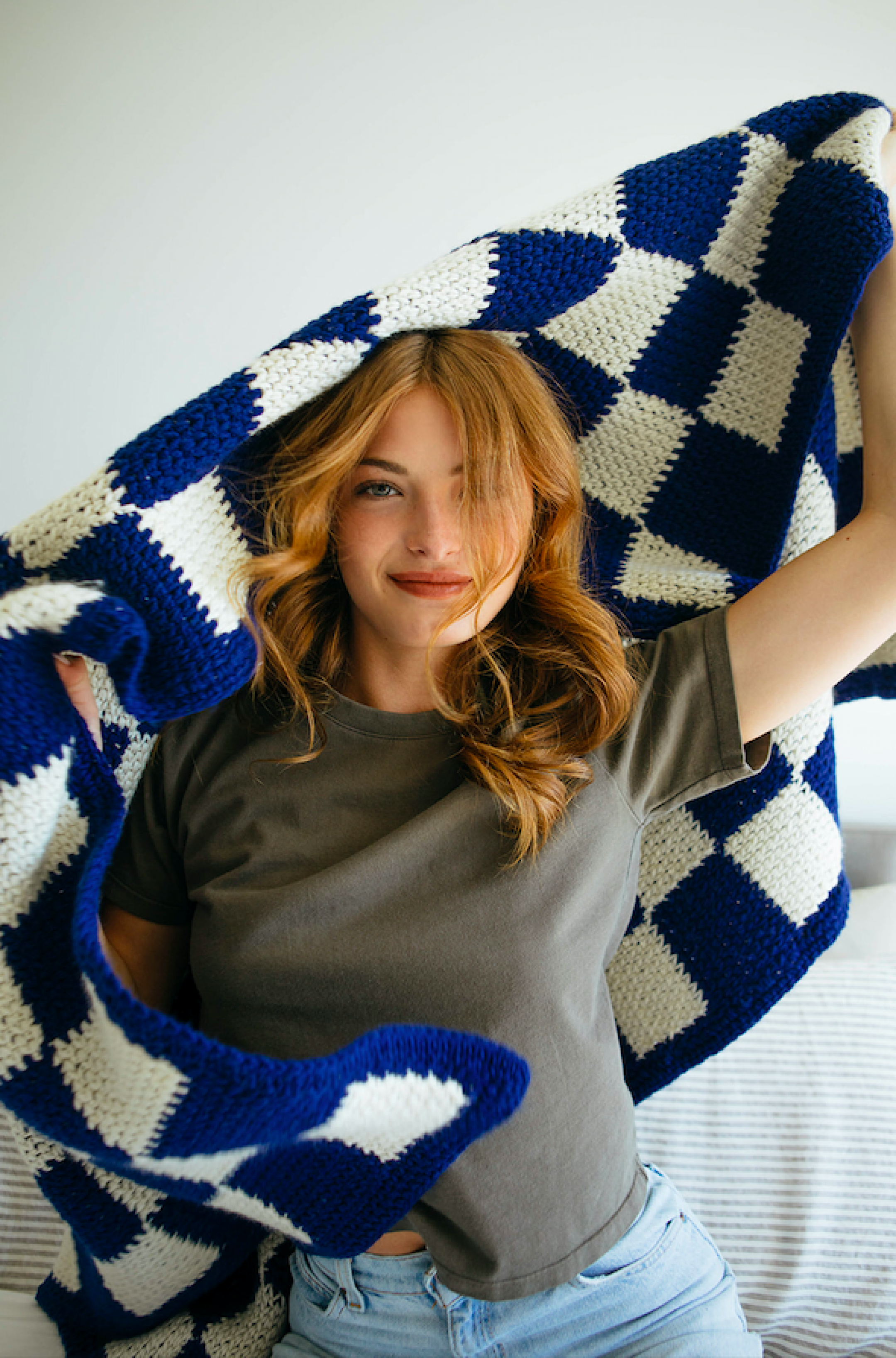 Can you share more about your mental health journey? What challenges have you faced over the years? How are you doing today?
It wasn't until college that I really started to struggle with anxiety. I honestly didn't know a lot about mental health, and at the time, thought there might be something wrong with my throat because I constantly felt like I couldn't breathe. I would run as fast as I could on a treadmill to experience what it felt like to actually be out of breath and try to remind myself of that feeling when I would get anxious. It got to the point where I was regularly having panic attacks and developed an intense fear of flying. Eventually, I was somewhat forced into therapy, but I'm so glad I was. Therapy validated my experiences and helped me realize that what I was feeling was real and not just something I made up in my head.
A few years ago, my anxiety came back, and when I felt my throat start to close in, I would get so choked up that I couldn't speak. I ended up going to a center in New York that specifically deals with anxiety and depression, and they recommended I try medication. I was super hesitant at first, but ultimately decided to try it — and I'm so grateful I did. I know I'm in a good place when I can start to feel anxious and can almost laugh at it or acknowledge it, but then decide to move on with my day. For me, trying to make the anxiety completely go away isn't realistic. Instead, anxiety is something I'm learning to find comfort or familiarity in.
Myah stands for Make Yourself At Home. What does comfort and belonging mean to you? Why is it so important?
To me, comfort and belonging are the foundation to to living a happy and fulfilling life. I use the phrase "Going to a friend's house and walking straight to the fridge" to describe how I want our customers to feel when wearing myah — a product that allows you to be 100% you without even realizing it. I hope everyone has somewhere they can feel this level of comfort and ease.
Every collection you release has a mantra. Tell us about this first collection and why you chose the mantra "I am here now."
I first heard this mantra in a guided meditation, and immediately felt its impact. It is so simple and powerful — a reminder to not stress over the past or worry about the future. The best thing we can do for ourselves is be present and enjoy the current moment. It's so easy to get caught up in what we should have done or should be doing. Every time I think about this mantra, I feel grateful to be alive, exactly where I am.
What role do you think fashion can and should play in mental health advocacy?
I see fashion as a place for mental health advocacy because it is something every single person engages with whether they realize it or not. Everyone gets dressed in the morning, so if a piece of clothing has an inspiring message or if a fit can make someone feel super confident, it can set the tone for the rest of their day. It's not groundbreaking, but I do think these small and consistent moments of positivity can have a big impact. On top of that, the fashion industry as a whole has a huge platform and reach, and with that, the potential to normalize and destigmatize these conversations.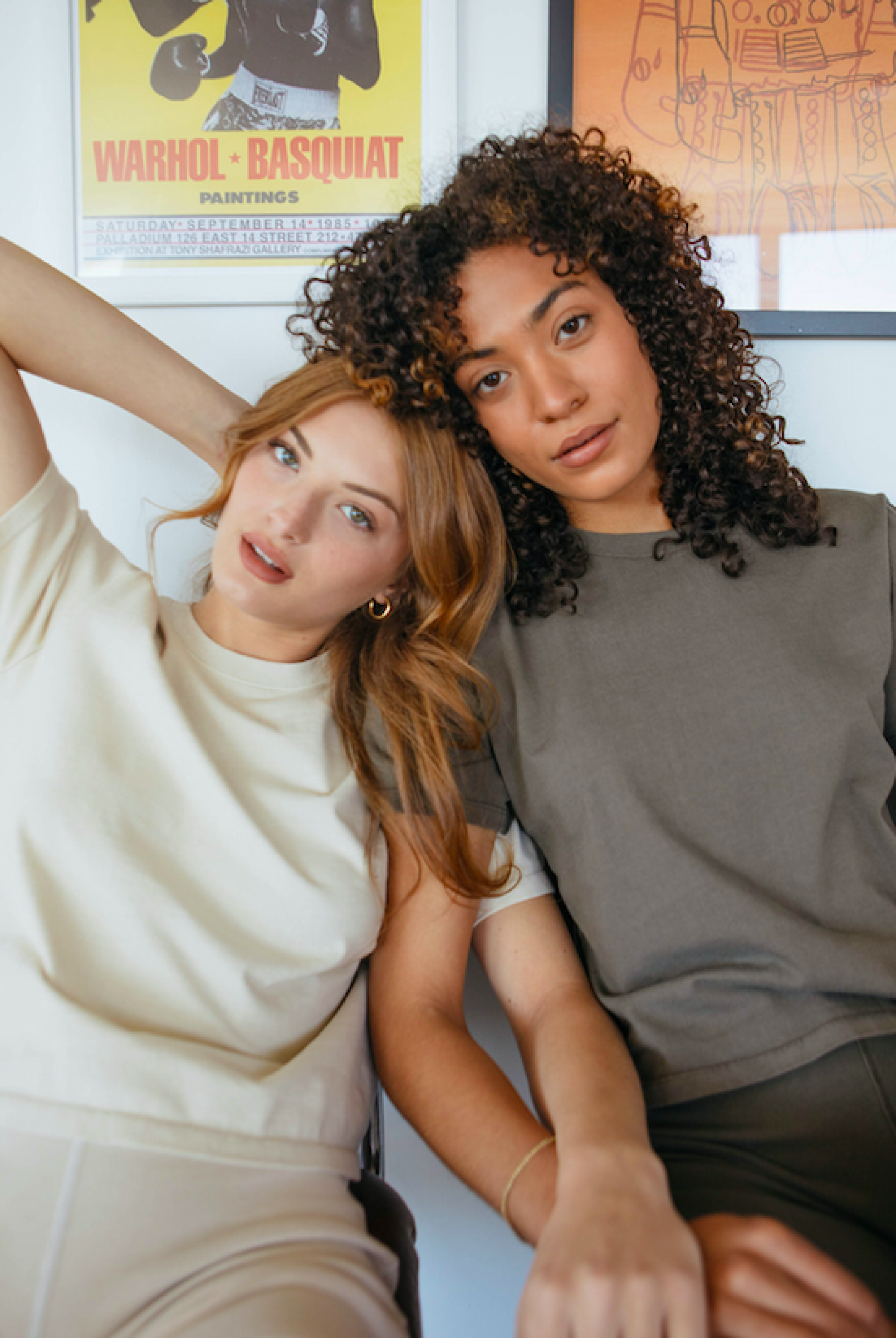 What advice would you give to someone struggling with their mental health right now?
First of all, I want to say that your experiences are legitimate and what you are feeling is real. It can be scary, overwhelming and lonely, but it will get better. There is no one-size-fits-all solution for mental health, but there are things you can do that are proven to help. For me, working out has such a positive impact on my mental state. For you, it might be meditating or journaling. Therapy is a great option to help you better understand what you are struggling with and find tools that work for you. Asking for help is intimidating, but it is so important. The fact that you are reading this tells me you're actively working on yourself, and for that I'm proud of you, and you should be too.
Myah will be donating 10% of proceeds from their bucket backpack to Made of Millions. Click here to place an order.
Support our work
We're on a mission to change how the world perceives mental health.