A Look at Japan's Culture of Overwork: An Interview With Allegra Pacheco
We sat down with artist, Allegra Pacheco, to discuss her new film Salaryman.
Written by Made of Millions Team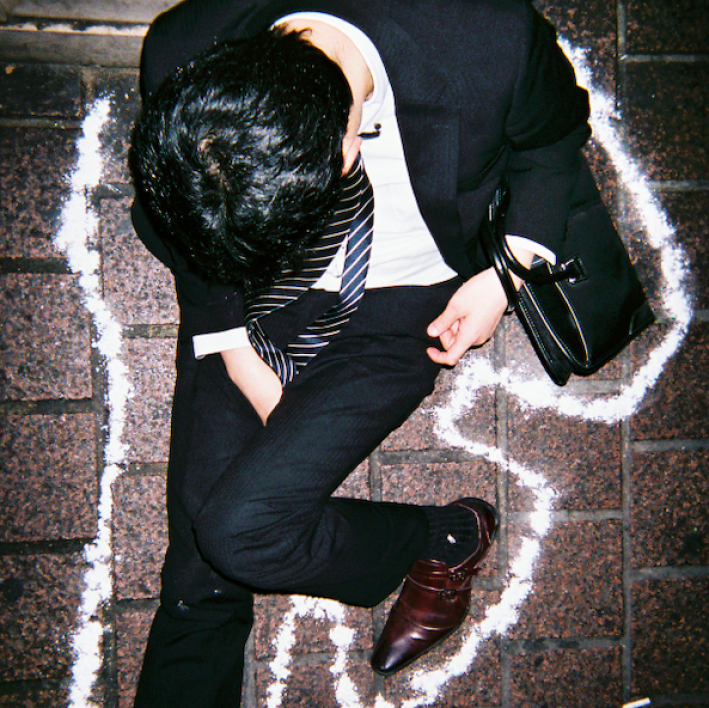 01 Allegra moved from Costa Rica to New York to become a photographer, but after landing an office job and having her visa denied, she decided to move to Japan.
02 In Japan, she began photographing and interviewing office workers, or salarymen, who would pass out on the streets after a night of drinking.
03 Her new film, Salaryman, debuts this week in LA, and deep dives into hustle culture, mental health, and the price of exploitation. Get your tickets at www.docla.org/2021 by clicking on "Salaryman."
Hey Allegra. It's so awesome to be chatting with you! How are you feeling ahead of the LA premiere?
Thank you! I'm feeling excited, nervous and a little incredulous. It's been 5+ years in the making, so to actually see Salaryman premiere on a big screen in Hollywood during Covid times seems very surreal!
Before we fully dive-in, can you give us a quick synopsis of your film, Salaryman? How did you find yourself in Japan working on this project?
Growing up in Costa Rica, I always felt I needed to escape the small town I lived in so that I could make it as an artist. I moved to New York to be a photographer, but I ended up making a living in post-production for fashion retouching. However, working in an office was the exact opposite of what I set out to do. After a couple of years, my visa got denied and I was forced to leave New York. On a whim, I gathered all my savings and flew to Tokyo.
Immediately, I was drawn to "salarymen." The way they moved through the city looked like an army of men in suits. When I first saw these men just lying in the streets, for a second, it looked like a murder scene — a corporate murder.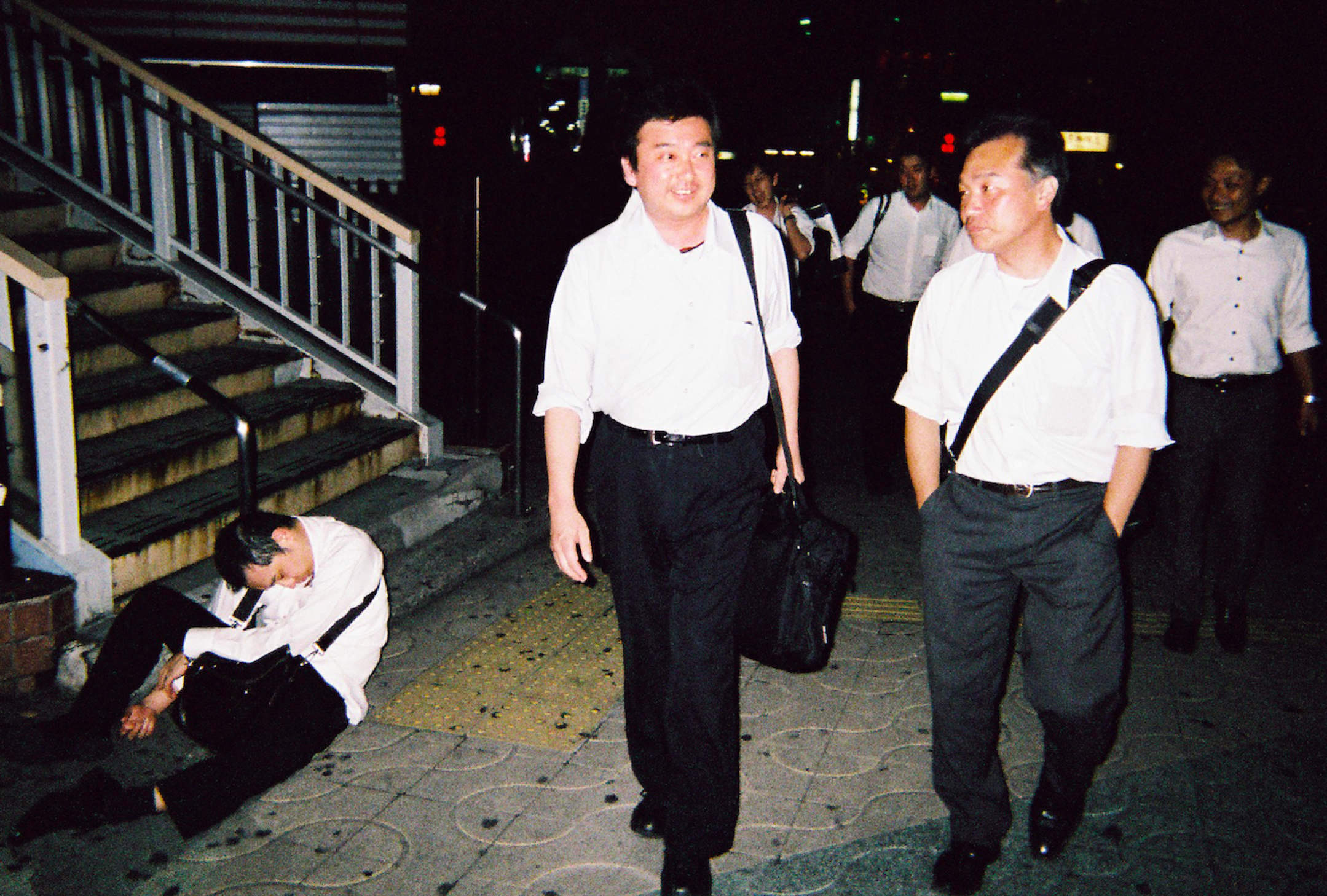 Upon asking the locals, they shrugged it off and pointed to the fact that people get drunk and miss the last train. Though this seemed like a sound enough explanation, I felt like there was more to the story. I thought it was really interesting that this was so common, yet nobody paid attention to it. Somehow, I saw a part of myself in them that reminded me of my job in New York, but I couldn't quite place what it was.
At that point, I was already documenting salarymen in my street photography, but I decided to take my investigation further and get to know them better, so I shifted my focus to interviews. I interviewed them not just after work, but in their homes and in their lives.
By combining my photography and art background, and taking a leap into the unknown territory of filmmaking, I wanted to paint a broader and deeper picture of salaryman life.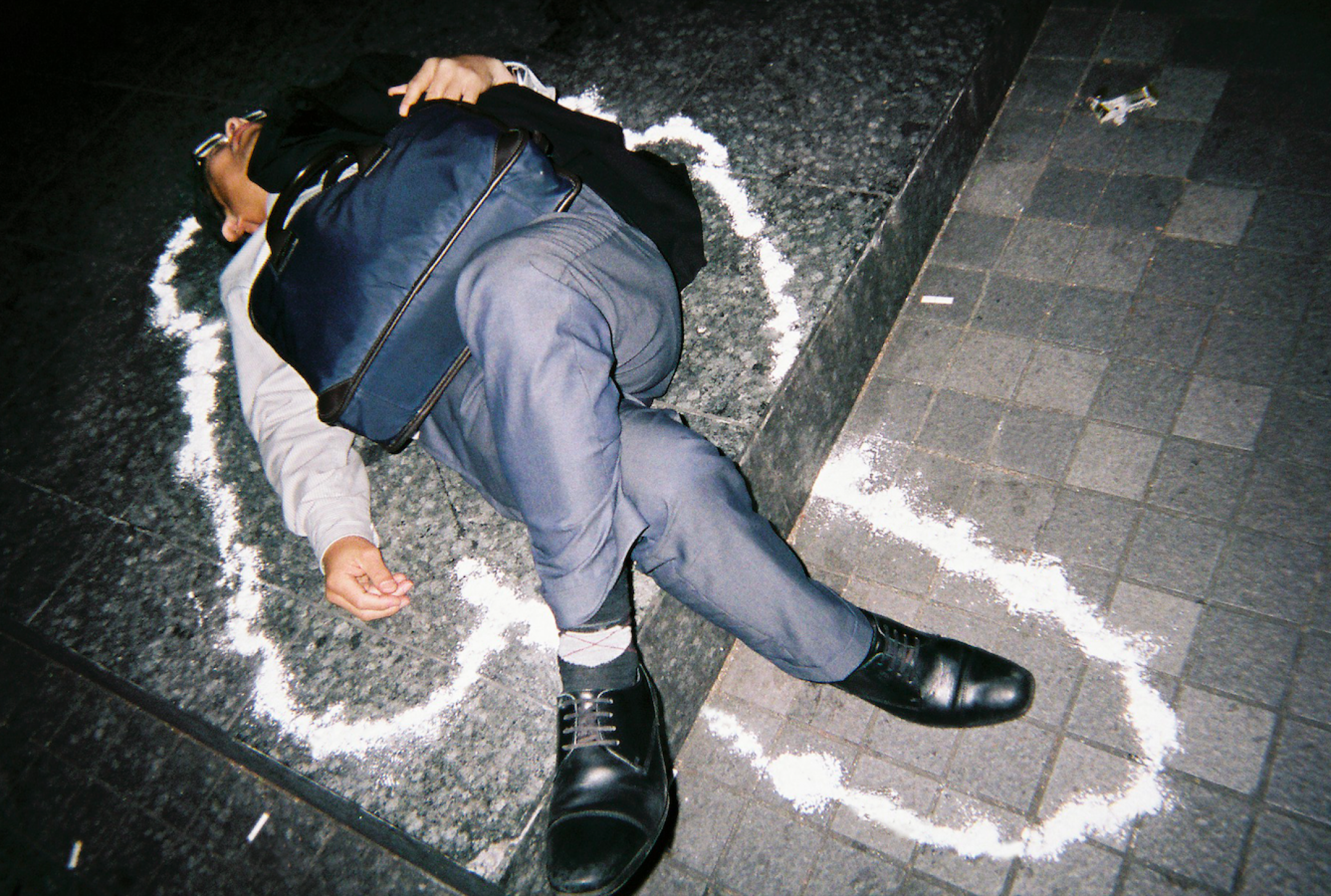 The U.S. has its own issues with overwork and burnout. In fact, a lot of what we do at Made of Millions revolves around workplace mental health advocacy and progress. How do you think American "hustle culture" compares to what you saw?
As a foreigner, one thing that really catches my attention whenever I'm in The U.S. is how a few minutes after you meet someone, you can usually expect the question "What do you do?" It is my impression that Americans place a big emphasis on someone's job as a determining factor in understanding who someone is. It is not my place to judge this attitude, but I do sense a general perception of "you are what you do."
I agree that a job can tell a lot about who someone is if we are speaking of someone privileged enough to be able to choose their profession. I am fortunate to be an artist, but in many cases, people fall into jobs that they don't like or that don't represent who they are as an individual — they had no choice to begin with.
This is where I believe American "hustle culture" comes in. People are often forced to do whatever they can to survive in a climate where the odds are stacked against them. If you juxtapose this with the cultural narrative that "anyone can make it" in America, you are left with a smaller group of people that will do almost anything to get ahead in the off-chance that they could join the small percentile that make it.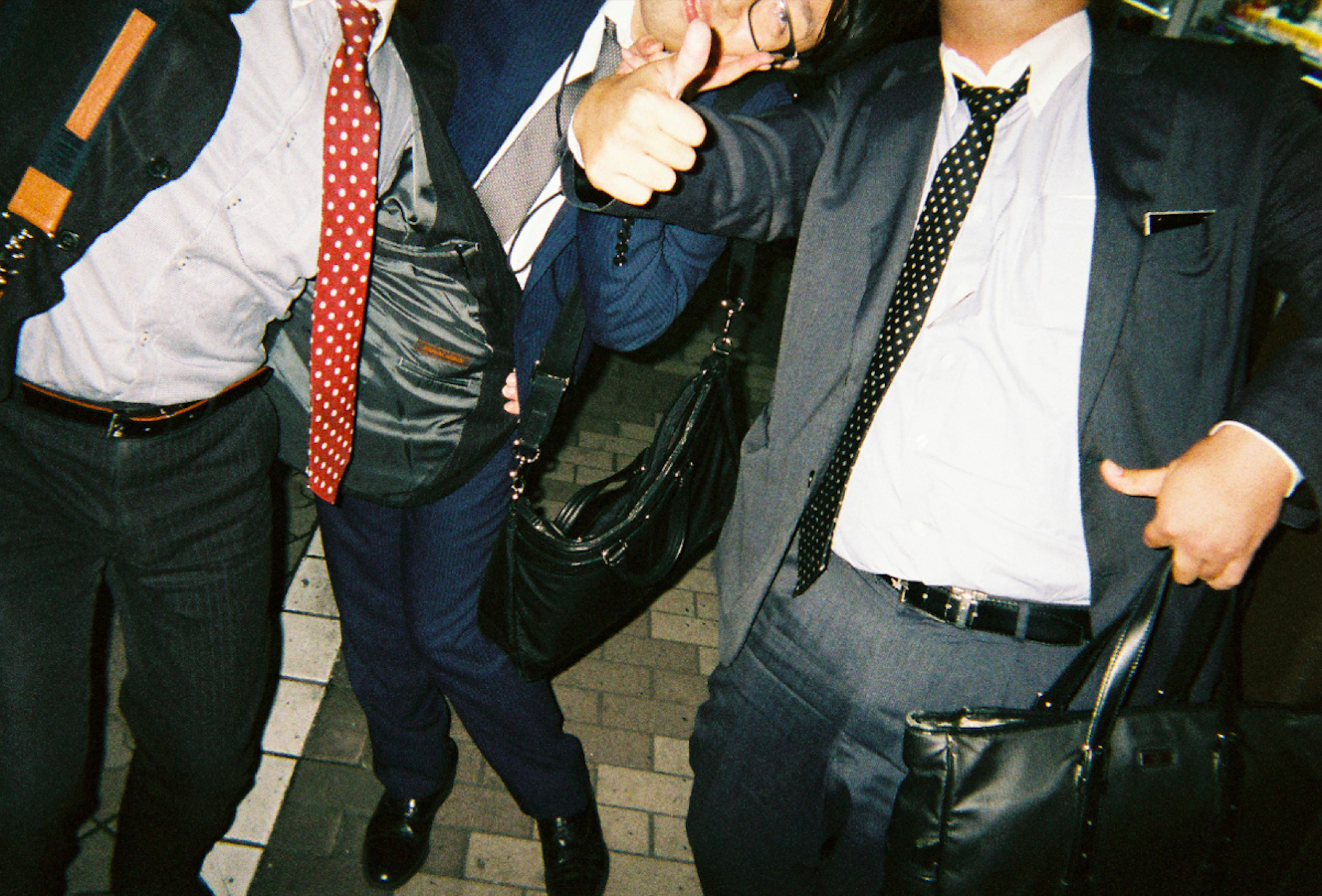 It is a powerful cultural myth, but one that leads to a lot of struggle, divisiveness and greater income inequality. I also believe this creates a scenario ripe for exploitation.
Conversely, in Japan, especially within the salaryman working culture, the pervasive cultural myth is the sacrifice of the individual for the collective. This is also a powerful but dangerous narrative because it leads people to push beyond their personal boundaries under the guise of the common good. A concrete example of this is the amount of Karoshi (death by overwork).
In short, I don't think the "hustle culture" is exclusively American. All cultures are susceptible to their cultural myths being used against them for profit.


What reaction are you expecting to the film in the states?
My hope is that the film is a platform for people to think and talk about how they want to work, and most importantly, how they don't want to work. If there are aspects of the general working culture that they'd like to change, I hope that this film is a catalyst for that.
I am very happy the film is coming out in 2021 because with Covid, we've already had to hugely modify the ways we think about work. If this film could push that process further along, it would make me very happy.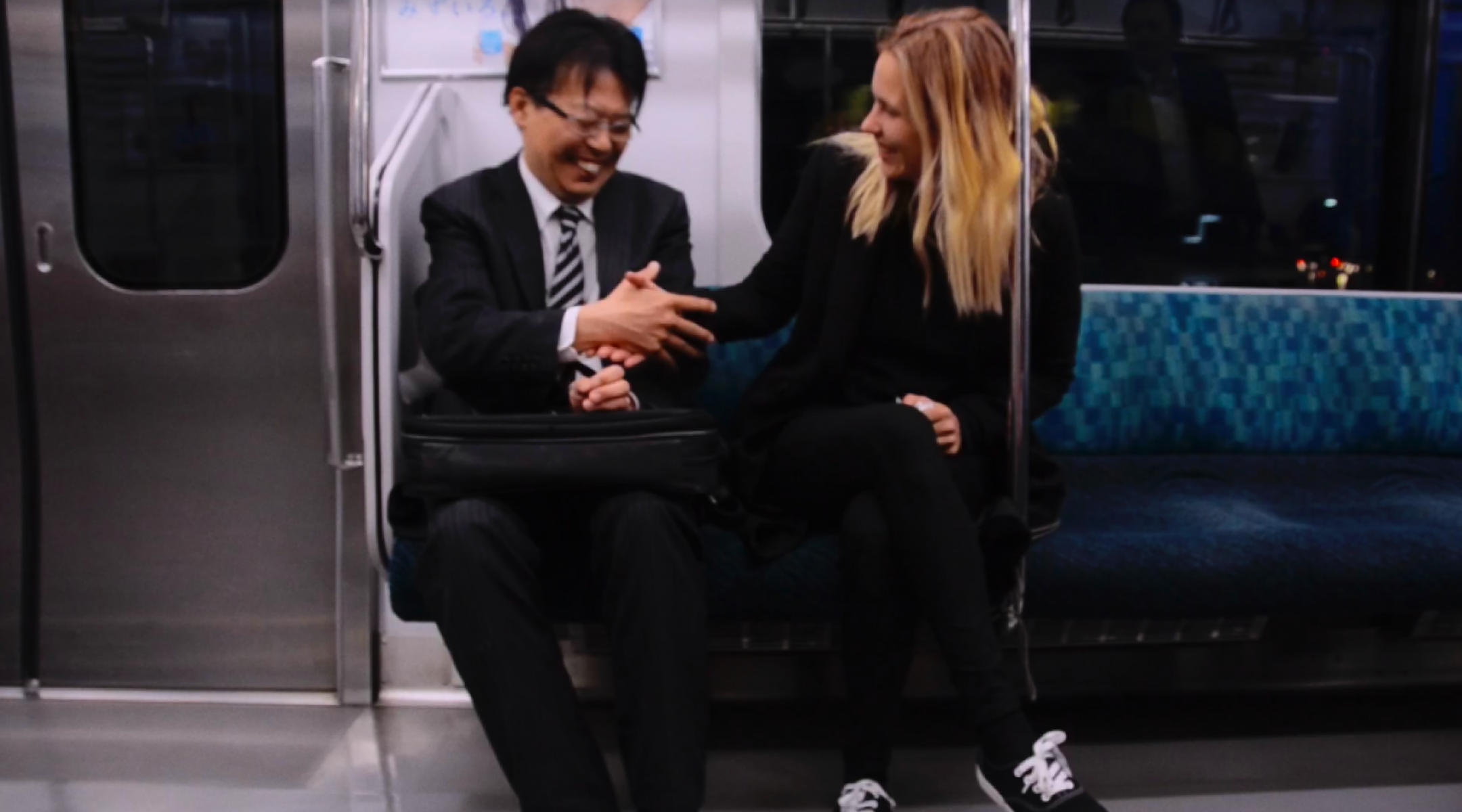 Among "salarymen", was there an awareness of how mentally and physically detrimental this lifestyle is? Were there people fighting to change things, and if so, how was their advocacy perceived by others?
There is a general awareness, of course. It is no secret that Japanese people work very hard, and there is a deep sense of pride in their hard work as well. However, the problem is not in working hard, but rather, how hard is too hard? It is our job as a society to put in place the frameworks that protect the people from being exploited.
Naturally, this is not an exclusively Japanese or even Eastern issue, it is a global issue. A detrimental work style pervades all classes and cultures. I experienced this when I was working in New York as a retoucher working up to ten hours a day, often six days a week. I see people working too hard in all walks of life, including in my native country Costa Rica. It is my personal opinion that nothing will change anywhere in the world until we choose to value human life above human productivity for monetary gain.
How comfortable were Japanese people in general with conversations about mental health, burnout and stigma? Was it worse, better or different than what you expected?
It's hard to say because it varies from person to person. Some people were very excited that this subject was being explored, some were defensive, others chose to be silent.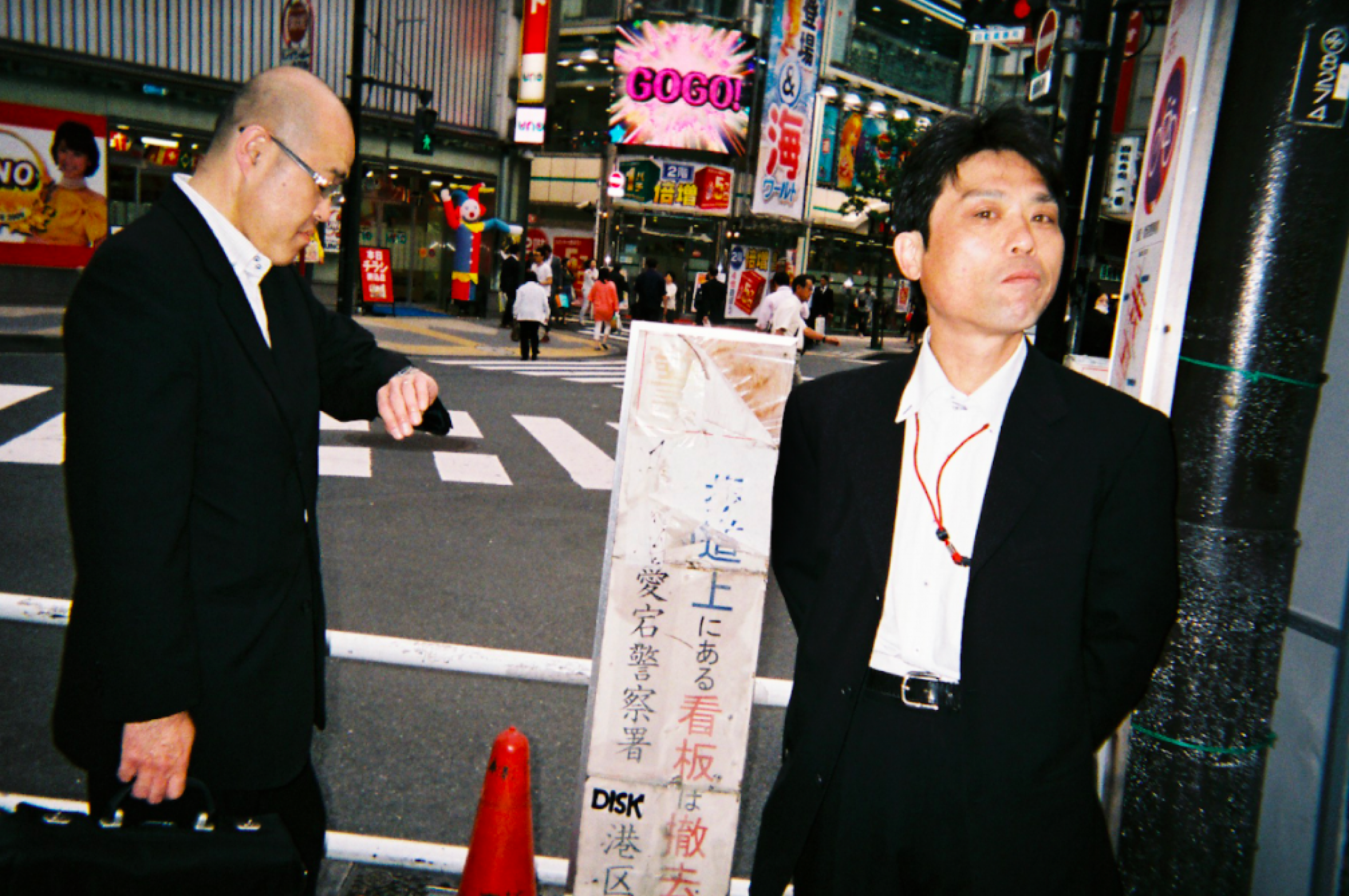 What do you think it will take to change things? How has the pandemic and work-from-home mandates shifted work expectations?
I think change happens in two ways, and maybe they are not mutually exclusive. One is when people have had enough, and another is through erosion. Things slowly build up, and then suddenly there is a cultural shift. We saw this with the Black Lives Matter and Me Too movement.
The blessing in disguise that Covid brought was that it challenged what was possible in global working practices. If the pandemic had not struck, a lot of the jobs people are doing from home right now would be deemed "impossible." It is my belief that the mindset of creating new working styles could potentially change things for the better.
What surprised you the most while bringing this project to life?
It's also hard to answer this. One thing I learned is that to make a movie, you have to cultivate enormous amounts of tolerance and patience. As my dear friend and producer Michael Lustig says, "The only reward for patience is more patience!"
I learned a lot about myself and continue to learn daily, so surprises come often. I guess you could say that when you make a documentary, what was most surprising to me is that you learn not to be surprised by anything, and to not take things too personally.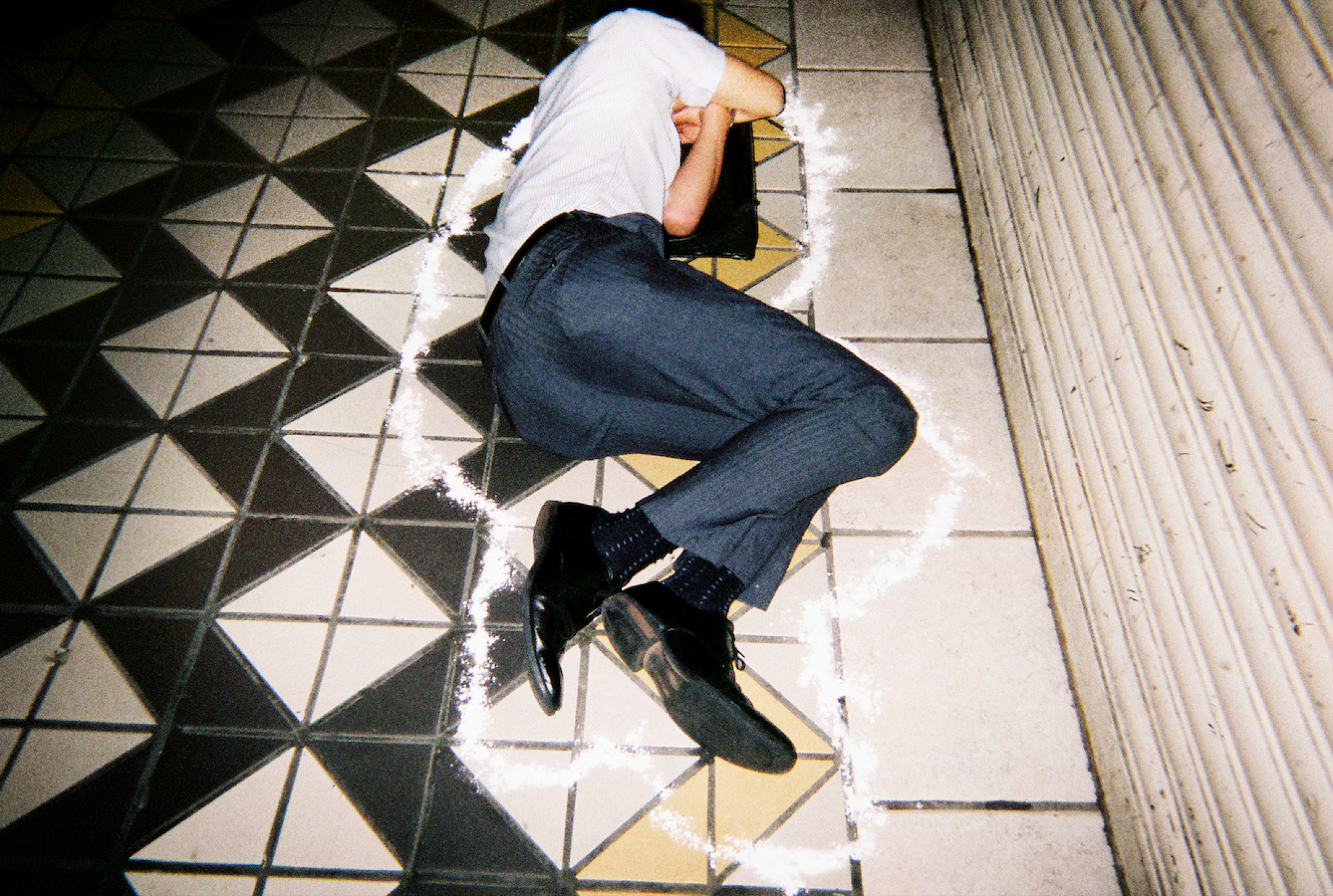 Filmmaking is obviously a long and introspective process. Do you have your own experiences with mental health, burnout or overwork that made this project personal?
Yes. I have epilepsy, a fact I've rarely addressed even within my close friends and family. I have to be careful with my stress, lack of sleep, and dehydration, among other factors. All of these were frequently brought up when filming long days and nights. I realized that ironically, when making a film about overwork, I often overworked myself.
One time, I shot all day with my DP, and wrapped up the day in a sento (a Japanese public bath house) around midnight. As I was relaxing in the tub, I had a seizure and fell, causing me to injure my arm and leg. During my shoots thereafter, I was limping and had a very low morale, but I forced myself to push through it. This was important to me personally as I could see we all have a potential to overwork and to justify why we do it, but it's a fine line for sure! I also address overwork on a personal level within the film when I talk about my work as a photo retoucher in New York.
Similarly, did working on Salaryman make you question any of your own opinions or internalized stigmas about work culture, imposter syndrome, or mental health?
Yes. In fact, I am experiencing imposter syndrome right now. I can't believe I made a film and that I am having a premiere in a couple days. It all seems very surreal.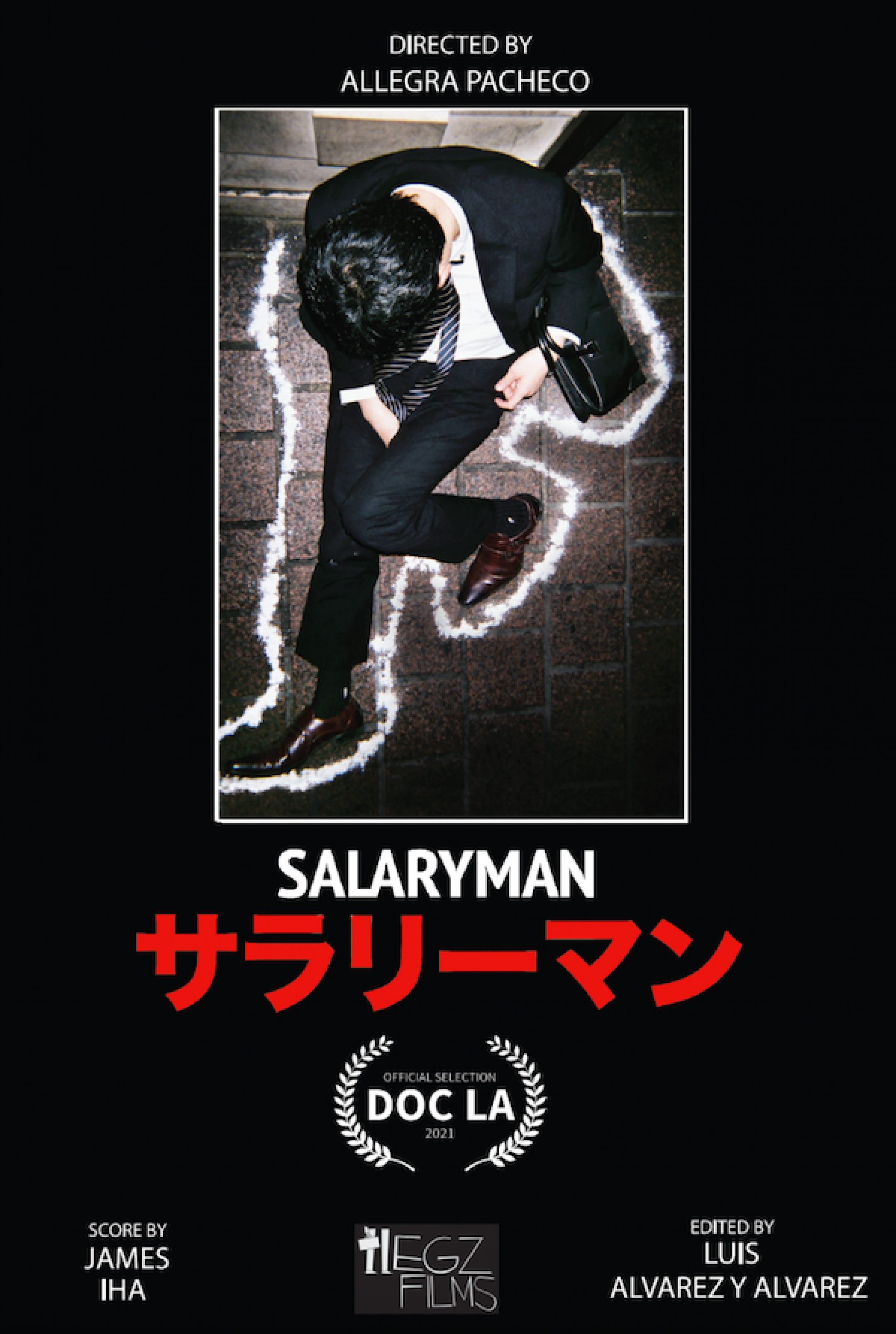 What do you hope viewers take away from Salaryman?
I hope this film makes people question their own relationship to work. Whether that looks like finding a new job or changing how they work. I hope this film creates a space for people to start thinking about these things.
Thanks so much for talking with us, and good luck with the premiere! This is such an important topic and you did a powerful job bringing it to life.
Thank you!
<>
SALARYMAN Premiere, DOC LA- Wed, 20 Oct 2021- 7:45pm Chaplin Theatre- 5300 Melrose Ave LA CA 90038 (Enter at 677 Van Ness Ave) Get your tickets at www.docla.org/2021 by clicking on "Salaryman." When you are directed to the payment page make sure you buy the ticket for Wednesday 20th, as that is the only night they are showing.
Support our work
We're on a mission to change how the world perceives mental health.