This Week in Mental Health
The latest on research and advocacy for the week of July 12th.
Escrito por Esther Fernandez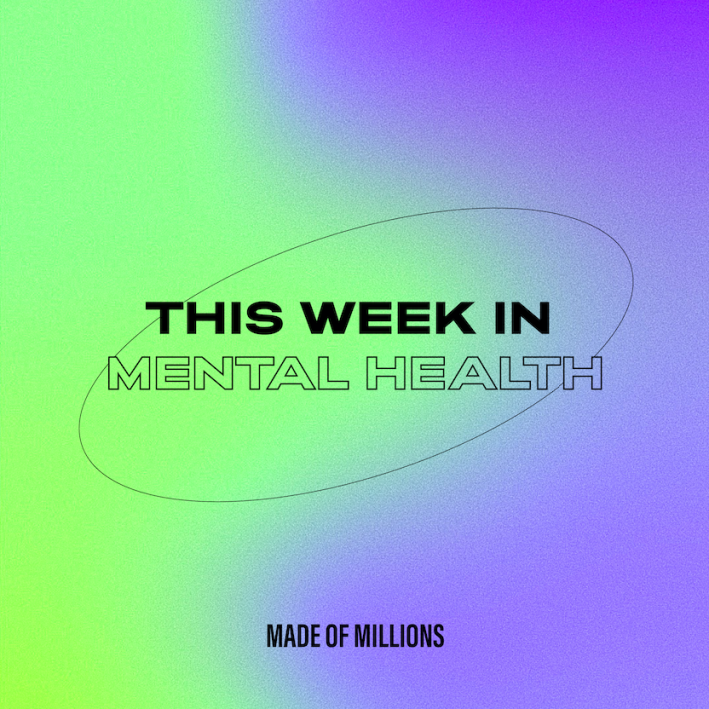 01 Research looks at the affects of marijuana legalization, if video games can help older adults with depression, the mental health of youth during the pandemic, and more.
02 Singer Anne-Marie, Founder of Sober Black Girls Club Khadi Olagoke, and Singer Tom Odell open up about mental health.
Conversations about mental health have grown exponentially over the last decade, with more and more people committing to personal and collective wellness. While we have a ways to go before mental health awareness, education and treatment are accessible to all, each day brings new and positive strides within the field.
Our This Week In Mental Health series covers the latest happenings in research, treatment, human interest stories, and more. Stay updated on new developments so you're better equipped to navigate the world, and most importantly, your own recovery.
Here's what's happening the week of July 12th.
Research
Marijuana Legalization Linked To Temporary Decrease In Opioid-Related Emergency Visits
The University of Pittsburgh found in an analysis that legalizing marijuana may help in temporarily reducing opioid-related emergency department visits. Researchers looked at data from 29 states from 2011 to 2017. Of the four states that legalized marijuana within those years, there was a 7.6 percent decrease in opioid-related emergency department visits. While the decrease in visits did not continue after 6 months, the visits also didn't increase, suggesting the importance of legalizing marijuana in an effort to fight the opioid epidemic.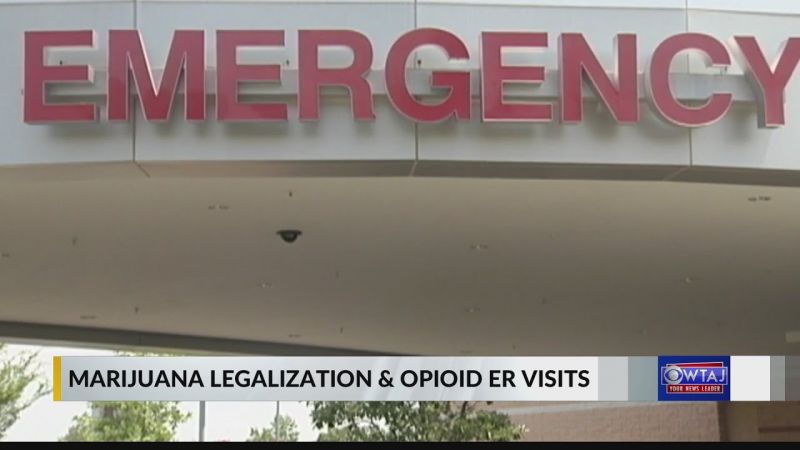 Marijuana Legalization And Opioid ER Visits
NIH Grant Supports Clinical Trial to Determine If Video Games Can Relieve Late-Life Depression
A new study will look at whether a computer-based intervention resembling a video game can help older patients with depression. The National Institute of Mental Health is helping to fund the study, which will happen on two sites, UConn Health and the University of Utah. Researchers hope that these computer-based interventions will help with problem solving and emotional regulation, as certain brain functions may decline with age.
Mental Health, Support, Not Just Substance Misuse Key In Parental Neglect
Researchers from the University of Kansas suggest that substance use disorder should be looked at more contextually, taking into account overall mental health and social support. The study looked at data of parents who neglected their children, and saw whether they had symptoms of substance use or depression, and the level of financial and relational support they had for their children. While results were mixed, researchers suggest that treatment and services should address multiple factors when supporting parents who are neglecting their children.
Caring For The Physical Health Of Those With Mental Illness
People with mental illness can often have their physical health ignored, so researchers had patients with mental illness participate in a six month intervention program that helps them prioritize and take care of their physical health. The program included making health goals, learning how to set up doctors appointments, and becoming self managing in all aspects of health. Researchers found that those who participated in the program used the emergency room less frequently, had less pain, and had more routine, positive experiences in health care.
A Third Of Young People Reported Worsening Mental Health During Pandemic
A new study shows that many young people's mental health declined during the pandemic. Researchers surveyed 571 young men beginning in June 2020, and found that about a third reported worsened mood and anxiety. Particularly, those with poor family and friend relationships were more likely to report more negative symptoms. However, some participants did report more time for self exploration while in quarantine.
Prevalence of ADHD Lowest Among Non-Hispanic Asian Children
Non-Hispanic Asian children have the lowest rates of ADHD. Researchers looked at data of over 100,000 children from the National Health Interview Survey from 2004 to 2018. Non-Hispanic Asian children had a 2.2 percent rate of ADHD compared to 11.3 percent for non-Hispanic White children and 10.7 percent for non-Hispanic Black children. Researchers urge for acknowledgment of all racial-ethnic groups, because groups that are othered or ignored causes prevalence rates to vary.
Advocacy
Anne-Marie Opens Up In Beauty Spy On Her Beauty Must-Haves and Her Mental Health Journey
Singer Anne-Marie talked to Glamour about beauty, wellness rituals, and mental health. Over quarantine, she started seeing a therapist for the first time, which she says was life changing. She explains how she was able to get help thanks to other people's openness about their mental health. She encourages people who don't have access to therapy to be expressive about their emotions in whichever way they can.
Anne-Marie On Her Pink Hair How-To & Self-Love Journey
Sober Black Girls Club Founder Opens Up on Red Table Talk: "There Is Hope Out There"
Founder of Sober Black Girls Club Khadi Olagoke was on a recent episode of Red Table Talk to talk about substance use disorder. Olagoke experienced substance use disorder herself when she would drink as a way to cope with law school. In 2018, she was able to begin therapy and go through recovery, and after seeing a trend of people drinking more during quarantine, she created the Sober Black Girls Club. The nonprofit helps support people with resources like online meetings, support groups, in-person meet-ups, and a medical fund for those seeking rehab.
Tom Odell Talks Mental Health And Loneliness – And Why Everyone Has A Responsibility To Do Something About It
Singer Tom Odell opened up about his passion for being a mental health advocate. In 2018, he was hospitalized after believing he was having a stroke, which in reality was a panic attack. He talks about how his struggle with anxiety inspired his newest album, Monsters, and how he believes it takes a collective effort to address mental health.
Apoya nuestro trabajo
Nuestra misión es cambiar la manera en que el mundo percibe la salud mental.