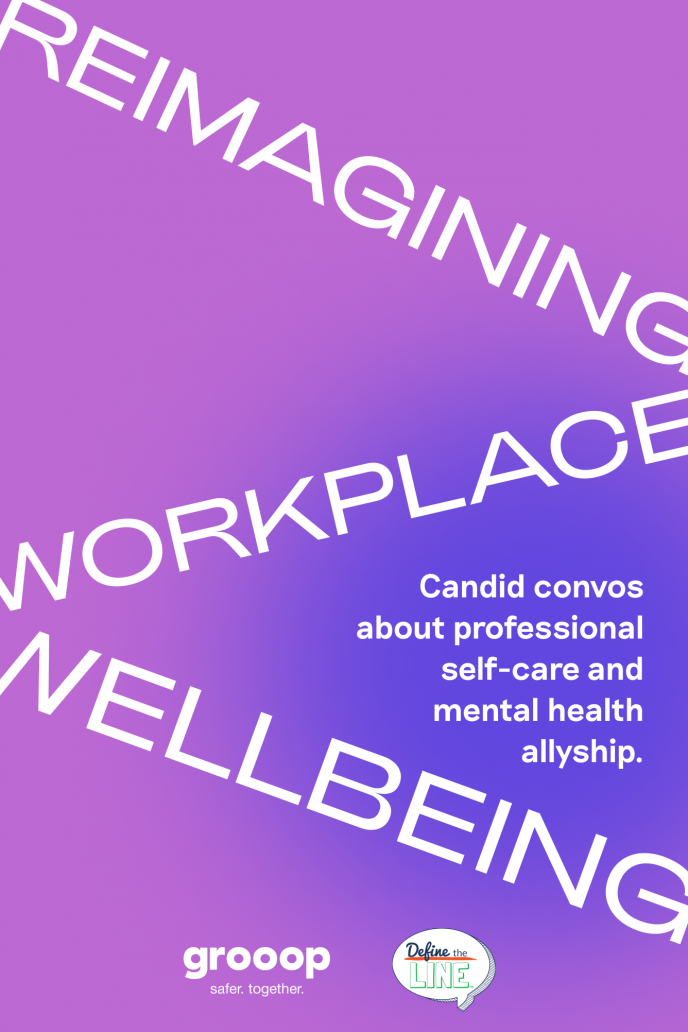 Reimagining Workplace Wellbeing
Candid conversations about professional self-care and mental health allyship. Hosted by Grooop and Define the Line.
Episodios disponibles
Acerca de Reimagining Workplace Wellbeing
Define the Line and Grooop hosts a 3-part panel series with health experts, HR professionals, and organizational leaders who are paving the way in the mental health sector.
About Grooop:
Grooop is a platform designed to make safety more fun, intuitive, inclusive, and non-invasive. They work with universities, corporate HR, field-workers, communities, and families to offer full service safety solutions as well as a free mobile application for anyone to use. Their service contracts offer analytics and insights, trainings, personalized integration, tools to fight racial injustice, and more! Grooop's mission is to create a holistic and positive connotation surrounding safety. Learn more at getgrooop.com. Recent mission video: bit.ly/what-is-safety
About Define the Line Comic:
Founded in 2017, Define the Line is on a mission to eliminate workplace harassment by empowering individuals to speak up for themselves and others. Define the Line's beautifully-designed digital comic books, training facilitation guides, and interactive virtual training sessions help teams and groups engage in meaningful conversations to help end harassment. The Define the Line training series helps individuals know what to say or do when they experience or witness inappropriate behavior, uncomfortable situations, or harassment in the workplace. To learn more about Define the Line and their mission to spark change through meaningful conversations, visit definethelinecomic.com
Apoya nuestro trabajo
Nuestra misión es cambiar la manera en que el mundo percibe la salud mental.