This Week in Mental Health
The latest on research and advocacy for the week of March 1st.
Escrito por Esther Fernandez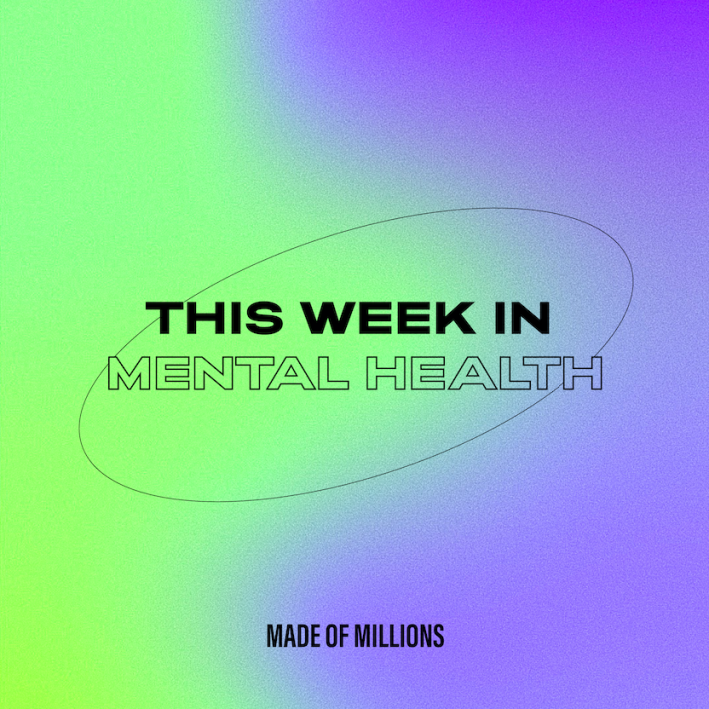 01 A potential new schizophrenia drug fails main goal during mid-stage study.
02 Social media can increase the chances of binge eating disorder with children, researchers try a new treatment approach to addiction, ADHD can increase the risk for developing psychiatric disorders, and more new research.
03 Climber Caroline Treadway releases documentary about eating disorders within the climbing community, and Big Sean and MCR's Gerard Way open up about their mental health.
Conversations about mental health have grown exponentially over the last decade, with more and more people committing to personal and collective wellness. While we have a ways to go before mental health awareness, education and treatment are accessible to all, each day brings new and positive strides within the field.

Our This Week In Mental Health series covers the latest happenings in research, treatment, human interest stories, and more. Stay updated on new developments so you're better equipped to navigate the world, and most importantly, your own recovery.

Here's what's happening the week of March 1st.
Medication
A Closely Watched Schizophrenia Drug Fails Key Test
A potential new schizophrenia medication failed to achieve its main goal during the mid-stage study. The drug, luvadaxistat, did not help patients with their negative symptoms of schizophrenia, such as limited emotion. Despite this, researchers will continue with clinical evaluations and focus on the drug's effects on cognition instead.
Research
Excessive Social Media Use Linked To Binge Eating In U.S. Preteens
Researchers from the University of Toronto and University of California San Francisco found that for every hour spent on social media, the risk for a child to develop binge eating disorder in a year increases 62%. They also found that for every hour spent watching television/movies, there was a 39% increase. The data was collected from 11,025 children aged 9-11 years old.
Empathetic Phone Call Program Reduces Loneliness, Depression & Anxiety In Older Adults
A new study showed that within four weeks, empathetic telephone calls can reduce symptoms of depression and anxiety. Through training people from a Meals On Wheels program to regularly perform empathetic calls, they were able to help homebound, mainly single, older adults. Researchers suggest future studies should look at whether these results can be sustained.
Meals On Wheels Central Texas
Black, Hispanic, Asian Children Less Likely To Be Diagnosed, Treated For ADHD
Researchers from the Mayo Clinic found that Black, Hispanic, and Asian children are less likely to be diagnosed and treated for ADHD. Compared to White children, Asian children are 52% less likely to be diagnosed with ADHD and 46% less likely to receive treatment. Hispanic children are 22% less likely, and Black children, 17%. The study looked at commercial health insurance claims data of 238,011 children.
New Treatment Location Challenges Thoughts On Addiction
A new study looked at how aiming transcranial magnetic brain stimulation at the motor cortex helps reduce the urge to use opioids. TMS treatment has been used in the past to target the dorsolateral prefrontal cortex, but this new study is the first to focus on noninvasive treatment with the motor complex to help with issues like addiction.
Psychotic Disorders Linked to Childhood ADHD
A new meta-analysis shows that childhood ADHD can increase the risk for developing psychiatric disorders. The meta-analysis looked at data of 1.8 million children who were diagnosed with ADHD before they turned 18. Researchers suggest further studies should be done on whether early intervention of ADHD could reduce the risk of developing psychiatric disorders.
Advocacy
Shedding "Light" on Eating Disorders in Climbing
Caroline Treadway recently released a new documentary on eating disorders within the climbing community. "Light" follows top climbers, many from Boulder, Colorado, and their journey with balancing their disorder while training and competing. The film opened up conversations among men in particular, an often overlooked demographic when it comes to eating disorders.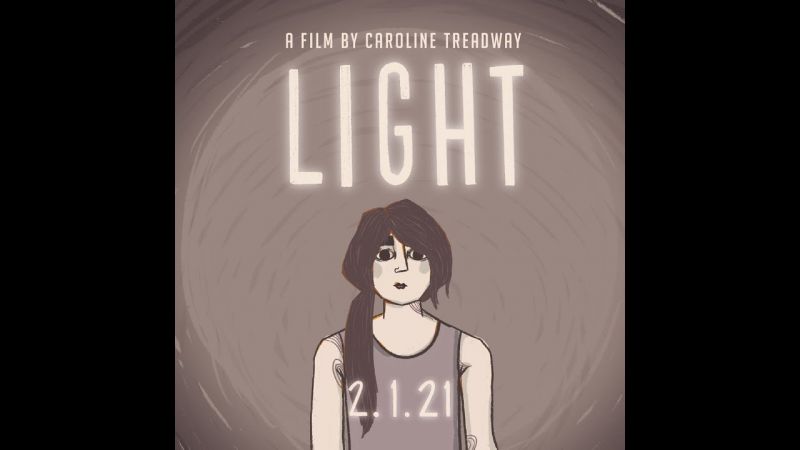 LIGHT - Official Trailer
Big Sean Reveals That He Contemplated Suicide Several Times
Rapper Big Sean opened up to Dr. Michael Eric Dyson and Dr. Jessica Clemons about his mental health on the "One Question, One Mike" Facebook show. Despite his financial and musical success, he talks about how he has contemplated suicide. He explains that the stigma surrounding mental health delayed him from getting help. Now, he advocates for therapy, and turning toward healthy habits like meditation.
Gerard Way Reveals How MCR's Success Impacted His Mental Health
This week, My Chemical Romance lead singer Gerard Way participated in a virtual benefit concert and panel with fellow musicians Julien Baker and DeathbyRomy. Dr. Mike Friedman, host of the Going There podcast, moderated the mental health discussion. Way talks about going to therapy, isolating himself during tours, and the trauma of fame.
Apoya nuestro trabajo
Nuestra misión es cambiar la manera en que el mundo percibe la salud mental.