Riley's Wish: An Interview With Margaret Sisson
We chatted with Margaret about OCD, substance use, and the importance of advocacy.
Written by Made of Millions Team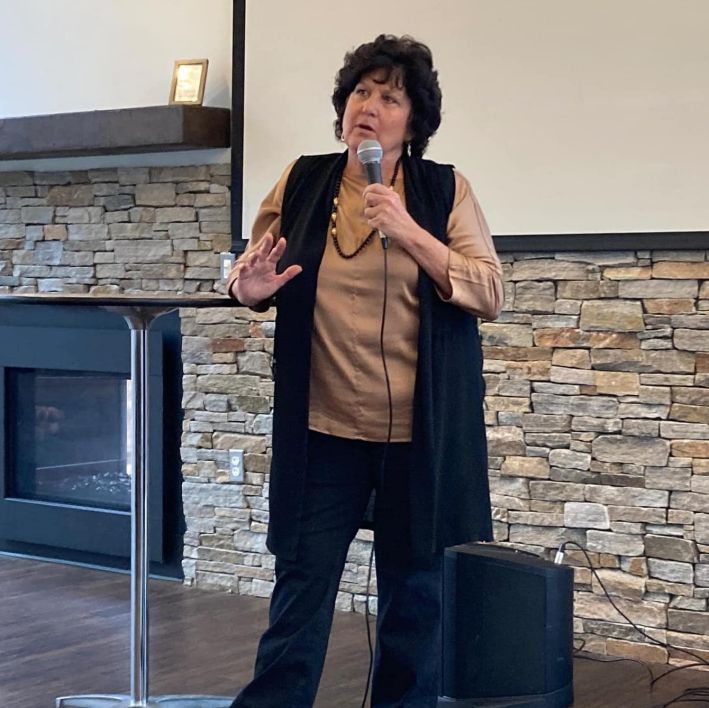 01 Margaret Sisson created Riley's Wish after losing her son Riley to an accidental overdose in 2014. Riley suffered from obsessive compulsive disorder and substance use.
02 Since his passing, Margaret has dedicated herself to raising awareness and educating people about OCD and addiction.
Can you introduce yourself, and explain why Riley's Wish was started?
My name is Margaret Sisson and I am the executive director of Riley's Wish Foundation.
I started Riley's Wish in 2015 after I lost my son Riley to an accidental overdose. Riley struggled with OCD from the time he was 12 years old, and started self medicating once he entered high school. Unfortunately, once he was diagnosed with OCD, his treatment did not include ERP, and he spent many years just receiving talk therapy. As his OCD worsened, he found alcohol, and doctors also prescribed Benzos. Riley had a family history of alcoholism, and this exacerbated his symptoms. Eventually, he found other forms of drugs, which led to his death.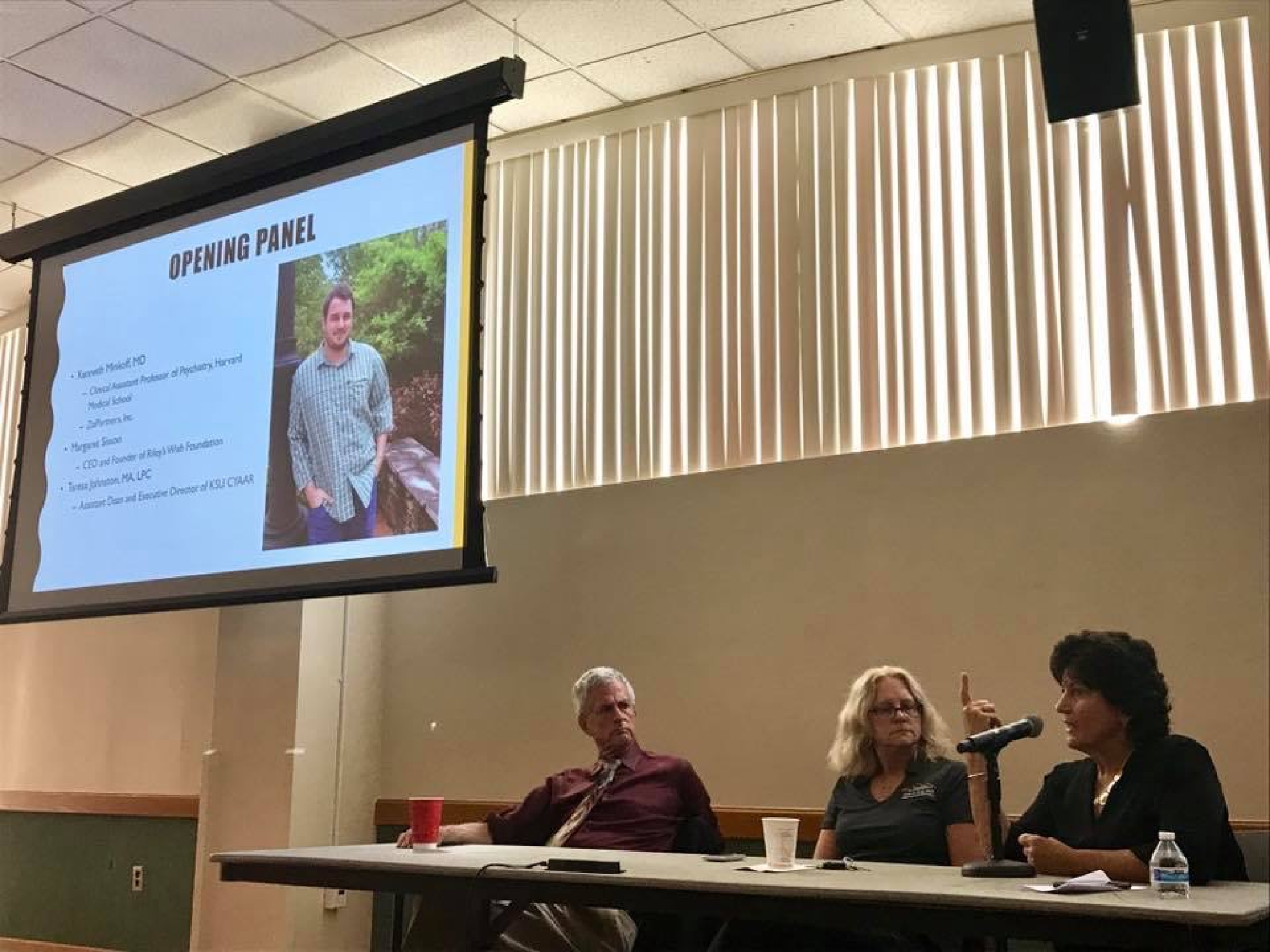 We're so sorry for your loss, and thank you for sharing some of your story with us.
It's so important to talk about topics like substance use and OCD, because both can involve a lot of stigma and can be difficult to open up about. How do you think substance use affects OCD, and vice versa?
People often turn to alcohol to suppress their symptoms. This can lead to misusing substances, and often has devastating outcomes. People with OCD also have a difficult time effectively regulating serotonin levels, and some studies suggest they have fewer serotonin receptors in the brain.
What do you wish people knew about substance use, specifically fentanyl?
Fentanyl is a deadly drug. Drug dealers are lacing it into illicit drugs and using it to make fake pills that look like real medication. I hope that everyone will educate themselves about the dangers of Fentanyl. What we can do as individuals is recognize the signs of an overdose, and carry Naloxone, which is a fast-acting medication that can reverse an opioid overdose. It is legal and available in 50 states. (https://www.cdc.gov/stopoverdose/fentanyl/index.html)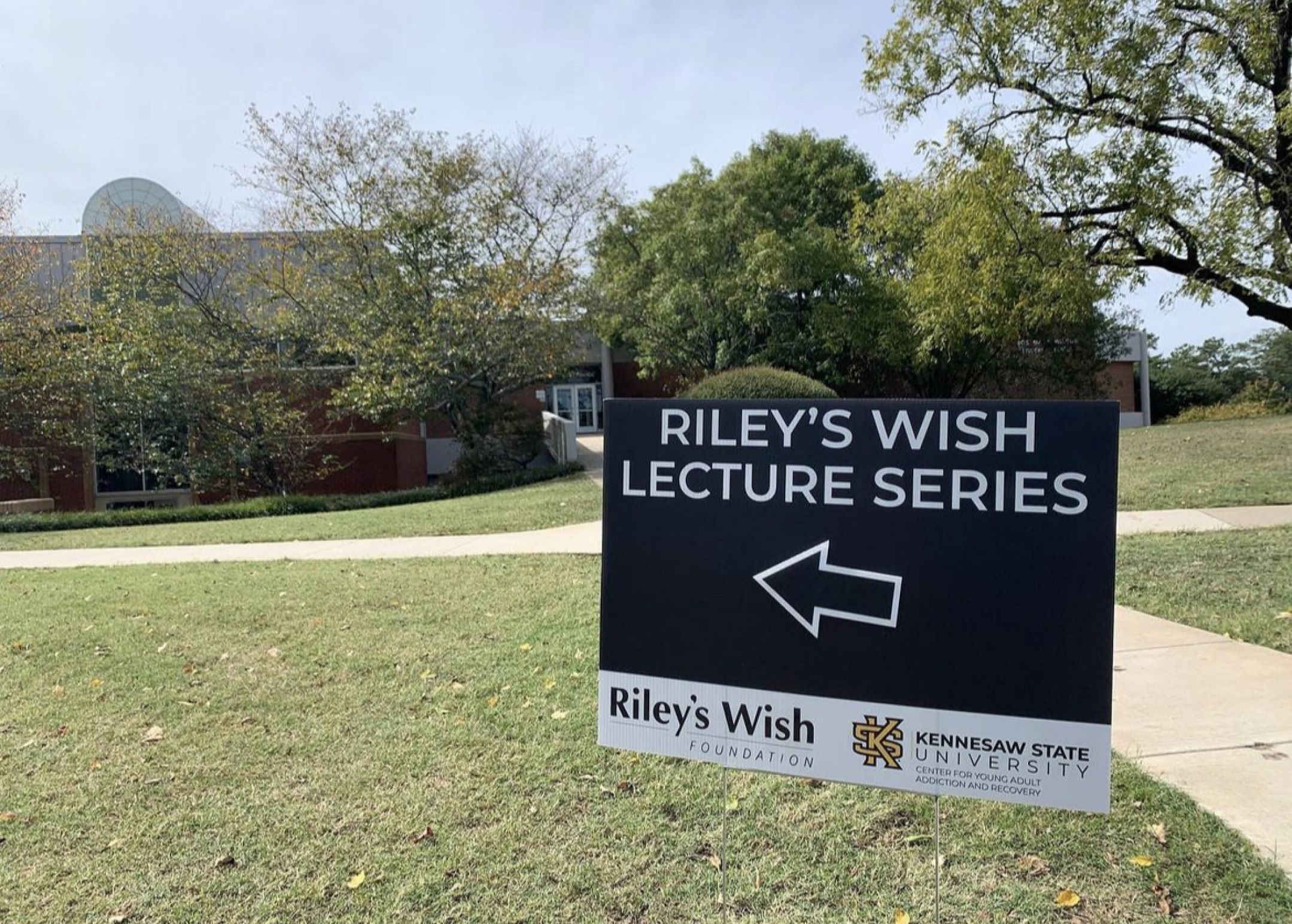 I see a lot of parallels between OCD and addiction advocacy. Information like what to do during an overdose or how to handle intrusive thoughts can be truly life saving.
That being said, you've been in the advocacy space for some time now. How much has changed since you first started?
There are many wonderful advocates out there doing amazing work. I think resources and availability of help has increased tremendously. We still have a lot of work to do, especially when it comes to OCD and substance use, but I hope that Riley's Wish and other advocacy groups continue to educate. I always say, "At the end of the day, we are all trying to help people. When we support each other in our advocacy work, it's a win/win for everyone!"
I love that!
To close out, do you have any words of advice to anyone currently struggling with OCD, addiction, or both?
My personal words of advice are to use your resources. Find people who are knowledgeable and can get you help. Check out all the resources on Riley's Wish, Made of Millions, OCD Game Changers, IOCDF, and NOCD, to just name a few.
<>
You can find Margaret at rileyswish.com or on Instagram @rileyswish
Support our work
We're on a mission to change how the world perceives mental health.