For the Safety of Theo: An Interview with Christopher Macken
We sat down with the artist to discuss his new short film about OCD.
Written by Made of Millions Team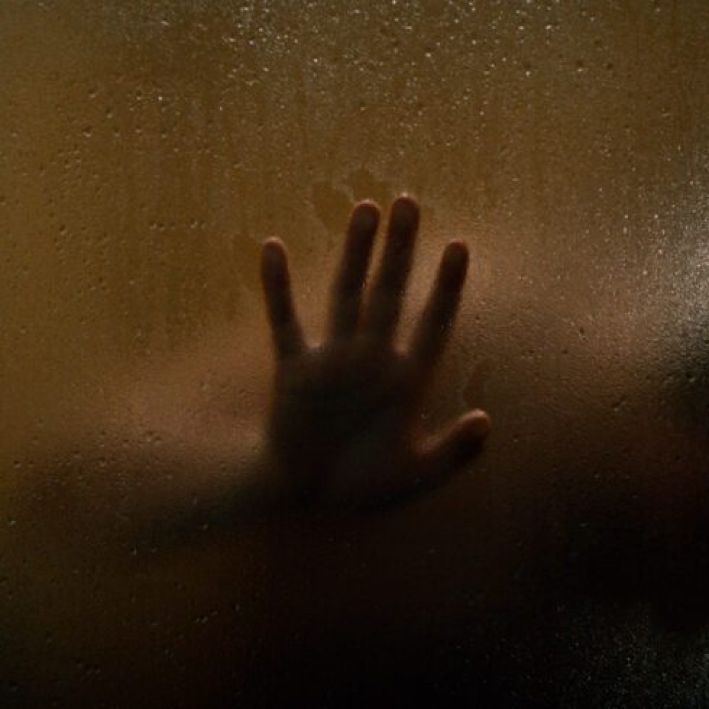 01 For the Safety of Theo is a short film about a man suffering with OCD, the rituals he engages in, and the morning after a one-night-stand.
02 Filmmaker Christopher Macken chatted with us about his personal connection with OCD, what the media often gets wrong about it, and what it felt like to bring taboo topics to life.
Can you introduce yourself, and how you got into filmmaking?
I'm Christopher Macken and I'm a writer/director, originally from Massachusetts, currently residing in Los Angeles, CA. I knew at a very young age that I had a passion for storytelling and an obsession with movies. I attended film school at Emerson College in Boston, MA, where I learned how to use a camera and cut together a compelling story.
I quickly put those skills to use, shooting music videos for local rappers and being a coffee runner on commercial sets around town. And after a few years of PA'ing reality shows in Boston and a long series of odd jobs, I officially broke into the industry after landing an Assistant job to actor/writer Charlie Day from It's Always Sunny in Philadelphia, assisting him on the New Line Cinema's Fist Fight and then other projects such as Legendary's Pacific Rim: Uprising and Fox's The Cool Kids.
Since then, I've made Los Angeles my home and continue to build my career as a writer/director using the experience, skills, and industry connections I've made along the way. My short film about OCD, For the Safety of Theo, is about to make its world premiere at the TCL Chinese Theater in Hollywood at this year's Dances With Films festival.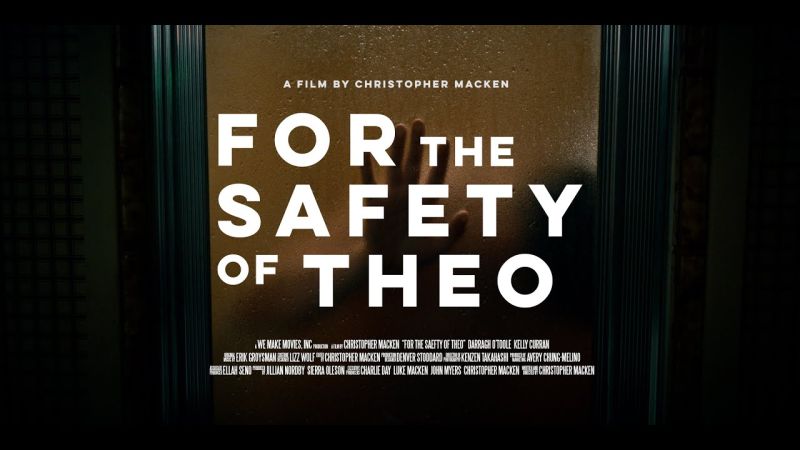 For the Safety of Theo | Official Trailer
What is your personal connection with OCD?
I wasn't diagnosed and given the label until my mid-20s. Putting a name to my compulsive behavior and my distressing intrusive thoughts, stemming back all the way to my childhood, was incredibly freeing.
The life-changing relief I've found through therapy and support groups has forever altered the art that I make, and my mission as a storyteller to try and spread awareness and help others.
How do people typically portray OCD in the media? How do you wish they would portray it instead?
I find it constantly disappointing how OCD is portrayed in film and TV. OCD has almost become a cheap, offensive punch-line, with its only portrayal being a person flipping a light switch on-and-off ten times or someone scrubbing a floor with a toothbrush. And yes, while these can totally be real compulsions for some, it barely scratches the surface of how these obsessions and compulsions can manifest in others. Especially when someone's suffering comes primarily from intrusive thoughts and endless rumination, and isn't quite visible on the outside.
With that said, I don't think all OCD stories need to be about pain and suffering, but I just wish we had more dramatic stories to counterbalance all the comedic ones. Humor is very healing — and compulsions can totally look absurd or silly to the outside viewer — but if we only have that, it creates a certain perception that OCD is a joke that we can simply brush off or laugh at.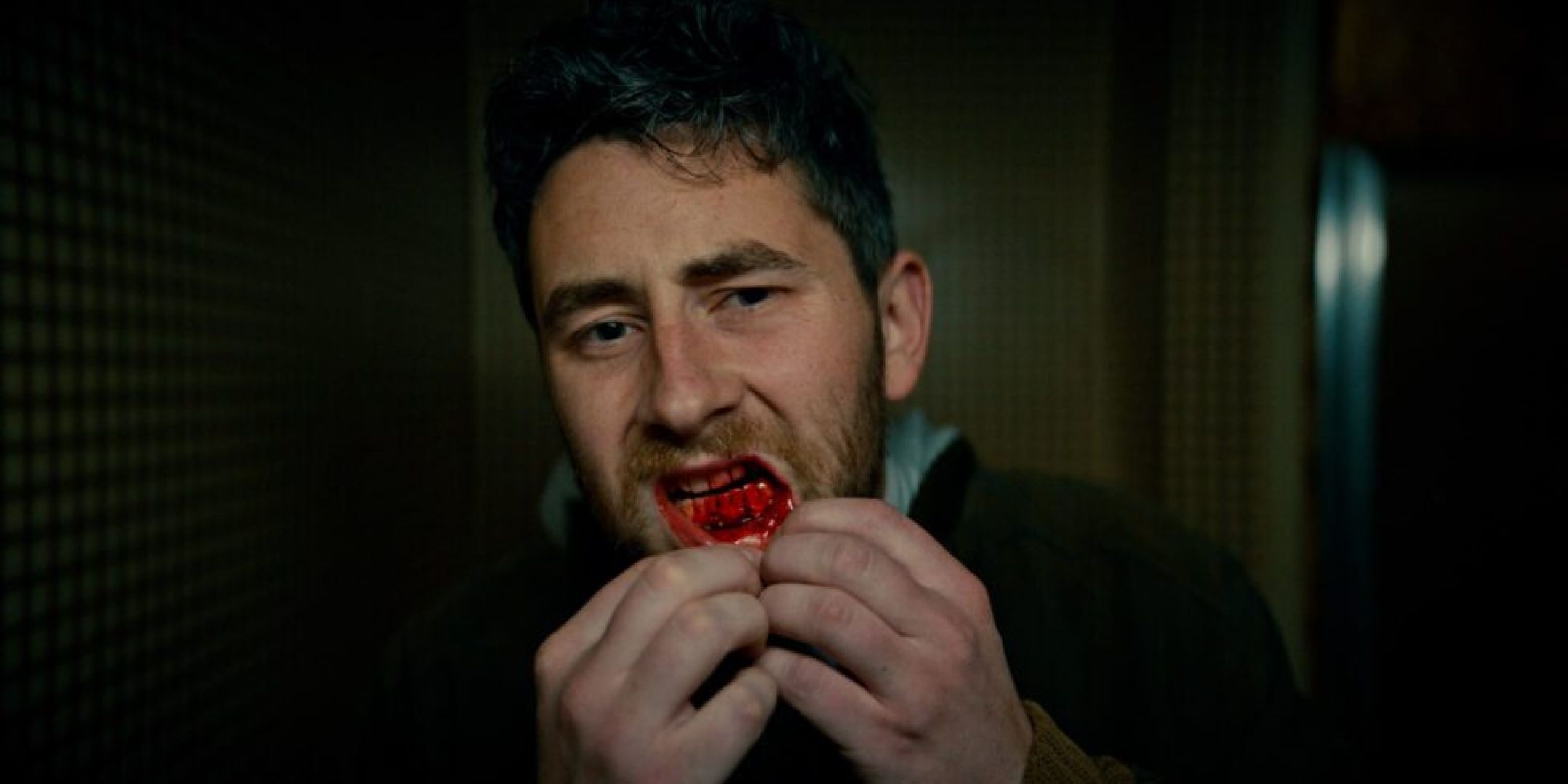 To your point, I think it can be hard for an outsider to truly understand the sense of panic that comes with this disorder. How do you think filmmaking can help people empathize better with those who have OCD?
Filmmaking can help people feel that exact panic, by giving them the opportunity to be in an OCD person's head and walk a day in their life.
You can convey these feelings through the art of filmmaking itself. For example, my film is a straight anxiety ride — fast-paced and repetitive editing, paired with loud and disjointed music, set to a sterile backdrop being viciously overrun by grimey visuals and a grotesque soundscape. Although uncomfortable to watch at times, it is effective.
And you can also convey these feelings through the writing and story, by showing how a person's obsessions and compulsions effect their life on a larger scale in terms of their relationships, their families, their careers, etc. The person suffering isn't the only one effected in all this. It can certainly have a domino effect and some real life consequences, which is important to acknowledge.
The possibilities are truly endless, and there's tons of OCD stories waiting to be told, because it can really show up differently for a lot of people.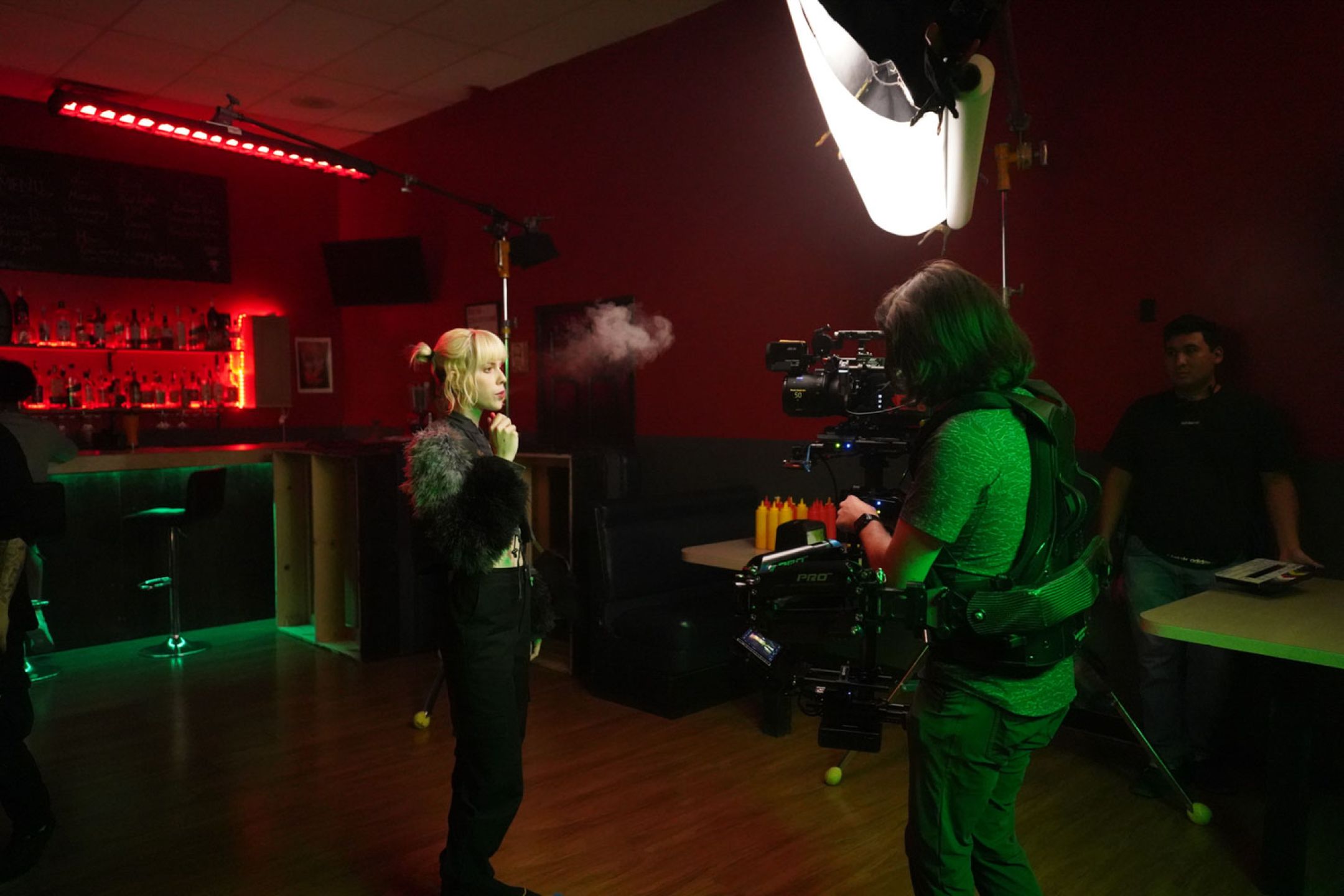 A lot of people are afraid to talk about their taboo symptoms, but you explored a lot of sexual themes. Did you feel nervous at all? What was it like explaining it to the actors and crew on set who might not be as knowledgeable about OCD?
It's funny because I usually get anxious about most things, but making this film actually felt very cathartic. I knew I was creating art with a purpose and was confident in my vision and intention, so overall it was a very enjoyable experience.
In terms of explaining the subject matter to the people involved, I really didn't have to do too much over-explaining. I was really shocked with how many people involved actually came up to me and told me they could relate to the story (in varying degrees of course). I think the story really spoke for itself.
Any big projects you're working on right now?
Project-wise, I recently co-produced Charlie Day's feature film, Fool's Paradise, which is finishing its theater run. I am also producing a video game comedy show which will be announced in the upcoming weeks.
And, as always, still plugging away on my writing. I'm hoping to get a feature film going within the next year, and depending on how For the Safety of Theo is received in festivals, may consider adapting that into a longer feature-length piece.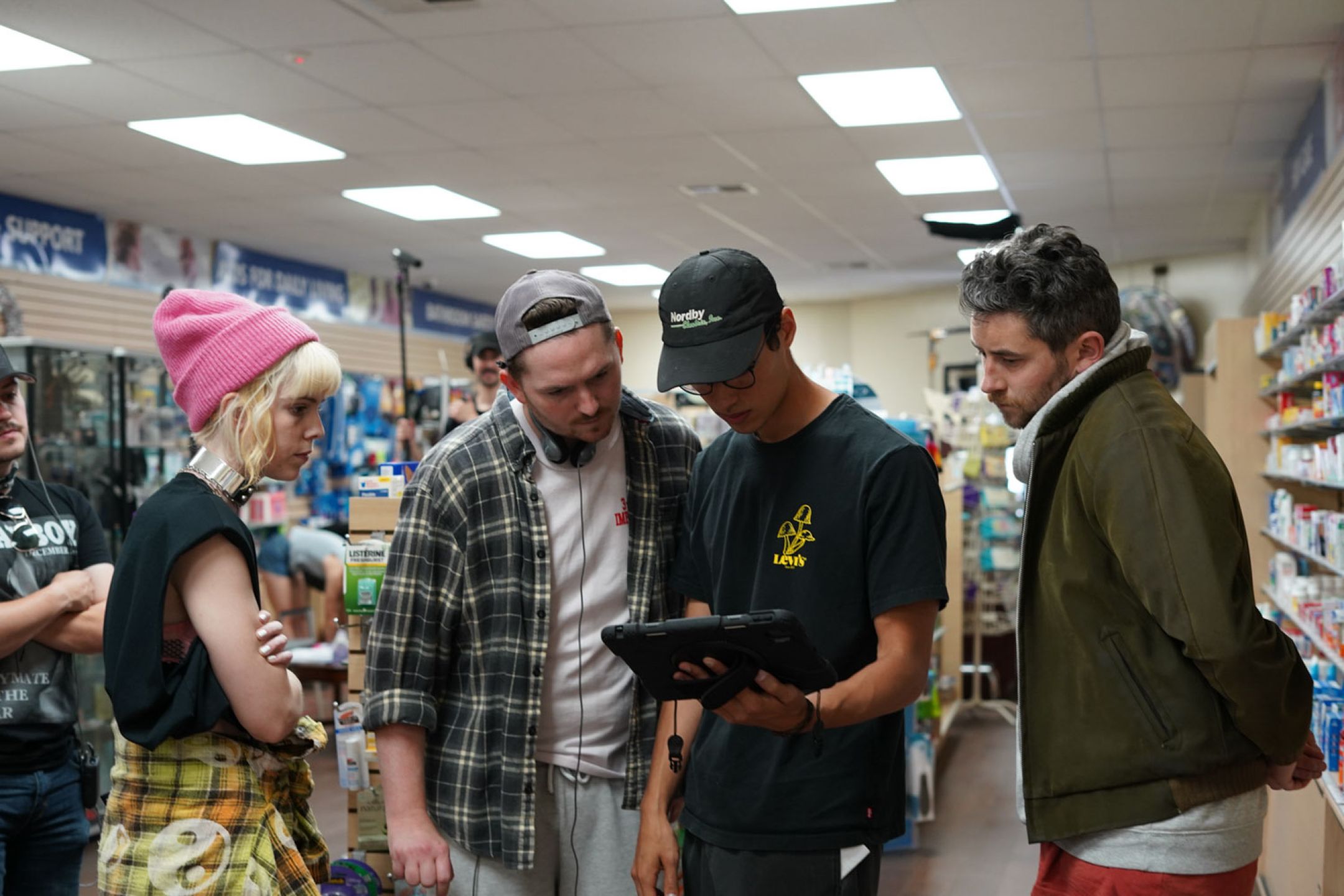 What do you hope people can gain from watching your film?
Overall, I hope it starts a dialogue and contributes to making these specific subjects around OCD less taboo, because it's way more common than we think.
I also hope viewers who suffer with this type of OCD and don't realize it, can find relief in knowing they are not alone. This film has the potential to help put that name and label to someone's behaviors and push them to seek help.
And, of course, I hope it influences people to have more compassion and empathy for people struggling.
<>
Chris' short film debuts this weekend, June 24th at 2:45 PM, at the TCL Chinese Theater in Hollywood at this year's Dances With Films festival. Get your tickets at danceswithfilms.com/for-the-safety-of-theo/
You can find Chris at directorchrismacken.com
Support our work
We're on a mission to change how the world perceives mental health.