This Week in Mental Health
The latest on research and advocacy for the week of June 28th.
Escrito por Esther Fernandez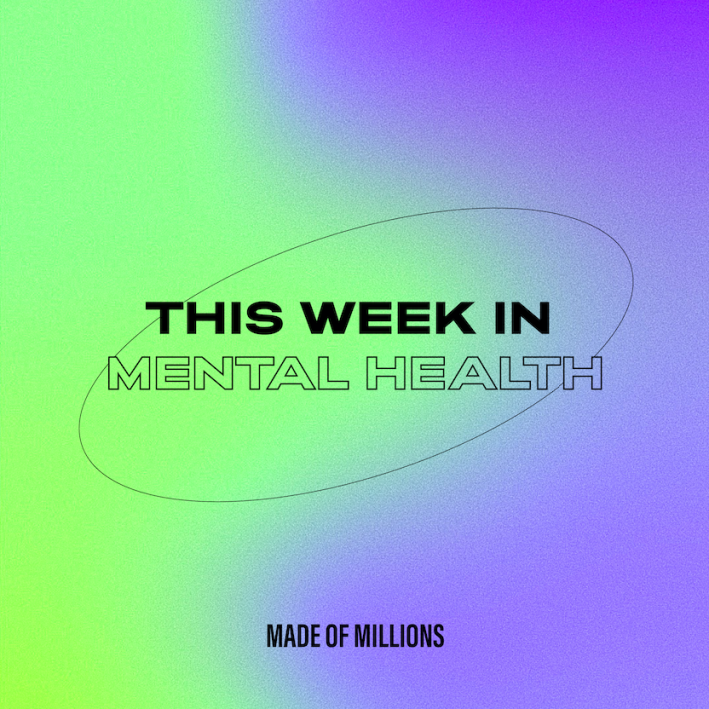 01 Research looks at AI to screen mental health, how people with HIV/AIDS have a higher risk of suicide, how eating disorder behaviors alter reward response in the brain, and more.
02 Ariana Grande, The Rock, golfer Lizette Salas, singer Lucy Dacus, and actress Annie Murphy open up about mental health.
TW// Mentions of suicide, eating disorder
Conversations about mental health have grown exponentially over the last decade, with more and more people committing to personal and collective wellness. While we have a ways to go before mental health awareness, education and treatment are accessible to all, each day brings new and positive strides within the field.
Our This Week In Mental Health series covers the latest happenings in research, treatment, human interest stories, and more. Stay updated on new developments so you're better equipped to navigate the world, and most importantly, your own recovery.
Here's what's happening the week of June 28th.
Research
People Living With HIV/AIDS Have A Significantly Higher Risk Of Suicide
Researchers from Penn State College of Medicine found that people with HIV and AIDS have a higher likelihood of having suicidal thoughts and dying from suicide. The study looked at data from over 185,000 participants worldwide who had HIV/AIDS, and it was found that compared to the general population, those with HIV/AIDS are 100 times more likely to die by suicide. Researchers suggest more mental health care for those who are diagnosed with HIV/AIDS.
HIV Survivors Reflect On 40 Years Of AIDS Epidemic
Using Artificial Intelligence To Overcome Mental Health Stigma
A new study from Japan looked at a new way to screen mental health with workers. Researchers had over 7,000 participants fill out a survey about their sleep, sociodemographic, and lifestyle, rather than mood. An AI system then predicted the workers' psychological distress, and it was found that the AI could predict with similar accuracy to a team of psychiatrists. These findings suggest a new way to screen for mental health that doesn't involve mental health stigma and asking workers personal questions about mood.
Early Experiences Have Larger Effect On Mood Than More Recent Ones
Earlier events could affect mood more than recent events. Researchers conducted a study using two models: a primacy model that says earlier events affect mood more, and a recency model that says recent events affect mood more. They then had participants play a gambling game. It was found that the primacy model, or earlier events, affected mood more. These findings suggest the importance of how patients are treated early in mental health care settings.
Eating Disorder Behaviors Alter Reward Response In The Brain
A new study from the University of California San Diego funded by the NIH found that eating disorder behaviors can change the reward response in the brain. Researchers did brain imaging on 317 participants while they were given or denied a sweet stimulus. They conducted imaging to measure how surprised people were when they were given a sweet stimulus unexpectedly. For those with binge-eating behaviors, they were less surprised, and for those with anorexia, they were more surprised. These findings suggest the importance between behaviors and neurobiology, and ways to better treat eating disorders.
Advocacy
Ariana Grande and Better Help Are Giving Away Free Therapy
This week, Ariana Grande announced on her Instagram that she would give 1 million dollars worth of therapy in partnership with BetterHelp. She acknowledges that while there are still limitations to health care access, she hopes her donation will inspire people to get help. In response, BetterHelp helped raise her 1 million dollar donation to 3 million.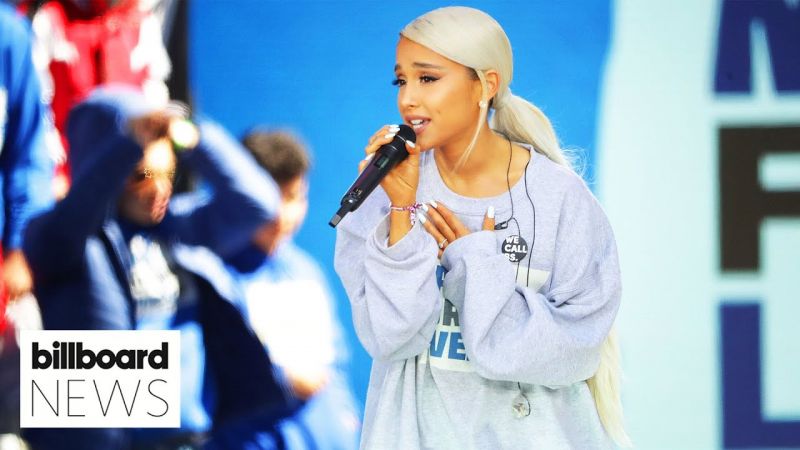 Ariana Grande Gives Away $1 Million Dollars Worth in Free Therapy to Fans
The Rock Opens Up About His Journey With Depression
Dwayne "The Rock" Johnson talked to People about when he first got help for his depression. His symptoms started at 1 and he explains how growing up, it was difficult for him to be open. Particularly as a single child, and a man, he felt he had to suppress his emotions. He encourages people to instead embrace vulnerability and find help if needed.
US Golfer Lizette Salas Opens Up About Mental Health Battle After Taking Women's PGA Championship Lead
After the KPMG Women's PGA Championship, golfer Lizette Salas opened up about how mental health has been affecting her and her sport. She explains how the pandemic was especially tough as she was unable to golf like normal. While she has wanted to talk about her mental health openly for the past couple of months, she decided to wait until she felt she was ready.
Lucy Dacus on 'Home Video,' Depression, Boygenius
Singer Lucy Dacus opened up about her mental health in light of her newest album, Home Video, releasing this week. She explains how difficult social distancing was for her as she experienced dissociation and depression. She also had many anxieties about the virus itself, fearful to open windows or step outside her home. Now fully vaccinated and starting to go out again, she says her mental health is in a better place and she is focused on the release of her upcoming album.
Annie Murphy Says Her Depression Medication 'Truly Saved My Life'
Actress Annie Murphy spoke about her recent depression diagnosis to The Zoe Report. Her mental health struggles began a few months before the pandemic began, but it wasn't until she was social distancing at home that she acknowledged her depressive symptoms. When she saw a therapist, she was diagnosed and then started medication, which she credits was important for her recovery. She now advocates for others to try medication if needed, and clarifies that while she may be a celebrity, she still has mental health struggles.
Apoya nuestro trabajo
Nuestra misión es cambiar la manera en que el mundo percibe la salud mental.