Made of Millions Tackles Youth Mental Health Treatment Gap With New Campaign, "No One Told Me"
The groundbreaking initiative was launched in partnership with a diverse coalition of mental health organizations and advocates
Escrito por Made of Millions Team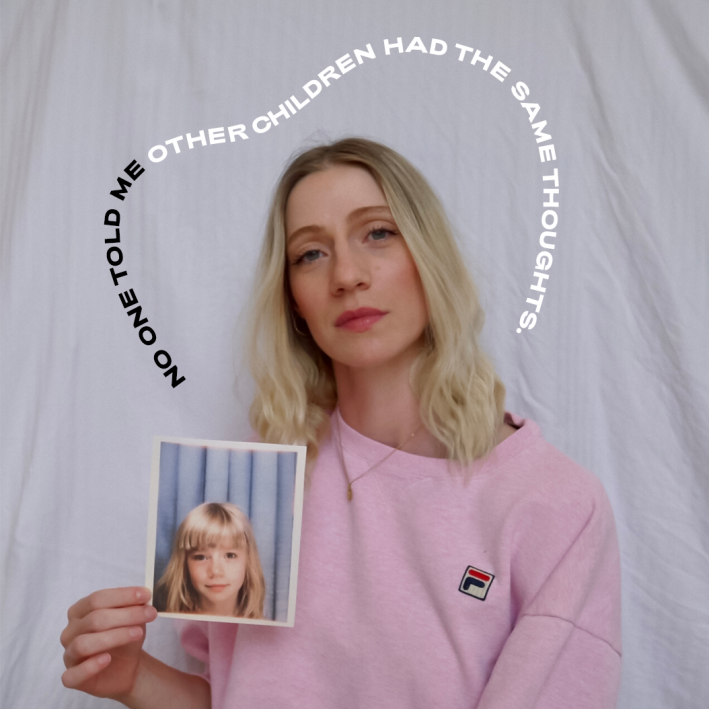 Following the recent expansion of its online platform, modern mental health advocacy nonprofit Made of Millions launches "No One Told Me," a campaign for Mental Health Awareness Month that sets out to address the treatment gap — the amount of time it takes between onset of mental illness symptoms, and when an individual seeks help. The campaign sparks an important conversation about the many reasons people, especially young people, struggle with getting help.
"It can take an average of 10 years or longer for a person suffering from a psychiatric disorder to seek help," explains Made of Millions Co-Founder Aaron Harvey. "Half of those disorders occur before the age of 14. While millions of dollars pour into mental healthcare innovation, the system continues to fail our most vulnerable population — our youth. This campaign was inspired by our teams' personal experiences with mental illness, and the experiences of so many in our community. While the topic of mental health becomes increasingly popular online and in the media, we still aren't getting crucial information or support to people when it matters most. As a non-profit, we believe it's our duty to help close the treatment gap."
The campaign encourages sufferers of every age, gender, and community to share their personal experiences using the hashtag #NoOneToldMe. Throughout May, advocates are encouraged to take photos posing with pictures of their younger selves around the age they first began to experience symptoms. These will be shared on Made of Millions site and social channels. By visually highlighting how truly stark the age difference can be between developing symptoms and treating them, the campaign makes the reality of the mental health treatment gap much more visceral. Advocates can also submit "No One Told Me" articles or videos that expand on their stories and bring further visibility to their struggles. Live streams will take place throughout the month on a wide variety of topics and experiences: all of this designed to point people in need towards qualified crisis treatment and peer support resources.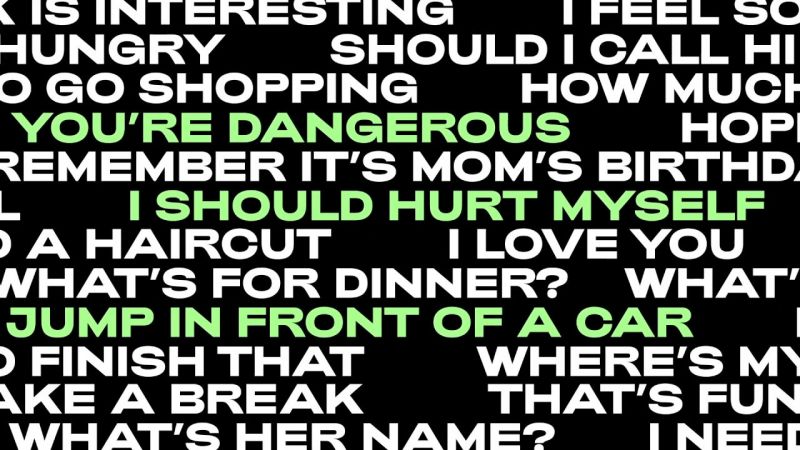 No One Told Me
It takes an average of 10 years for a person suffering from a psychiatric disorder to seek help. Half of which start before the age of 14. Each year spent suffering in silence, is a year lost.
"The concept is based on the unfortunate reality that very few people come in contact with mental health educational information or support at a young age," says cofounder, Lauren O'Shaughnessy. "We spend years suffering in silence with our symptoms, unaware that what we're experiencing is common, treatable, and nothing to be ashamed of. Having people share their childhood photos, experiences, and symptoms creates a conversation around why this gap exists and what can be done to combat it."
The Made of Millions team believes that the most powerful resources are those that champion diverse voices, experiences and supportive platforms. Wanting to create a diverse, ongoing movement rather than a one-week awareness effort, they've partnered with incredible global organizations to drive their message home, including She Writes Woman, Latinx Therapy, Open Path Collective, Violet, Crisis Text Line, OCD Action, The Big Quiet, SheSays, This Is My Brave, Kaleidoscope, OCD Gamechangers, The OCD Stories, Unstuck, The 3% Movement, Mental Health League, Orchard OCD, Effectively Schizo, Half the Story, Tap In, The Hidden Opponent, Beyond Shame, Beyond Stigma, Trust Collective, Huddle Care, The Difference, Twenty Twenty Arts, Mind Share Partners and NOCD.
"It's now more important than ever that non-profits and advocates around the world come together to tackle this global crisis. That's why She Writes Woman, a Nigerian-based mental health movement is proud to expand the reach of this campaign to Africa and beyond," Hauwa Ojeifo, founder of She Writes Woman.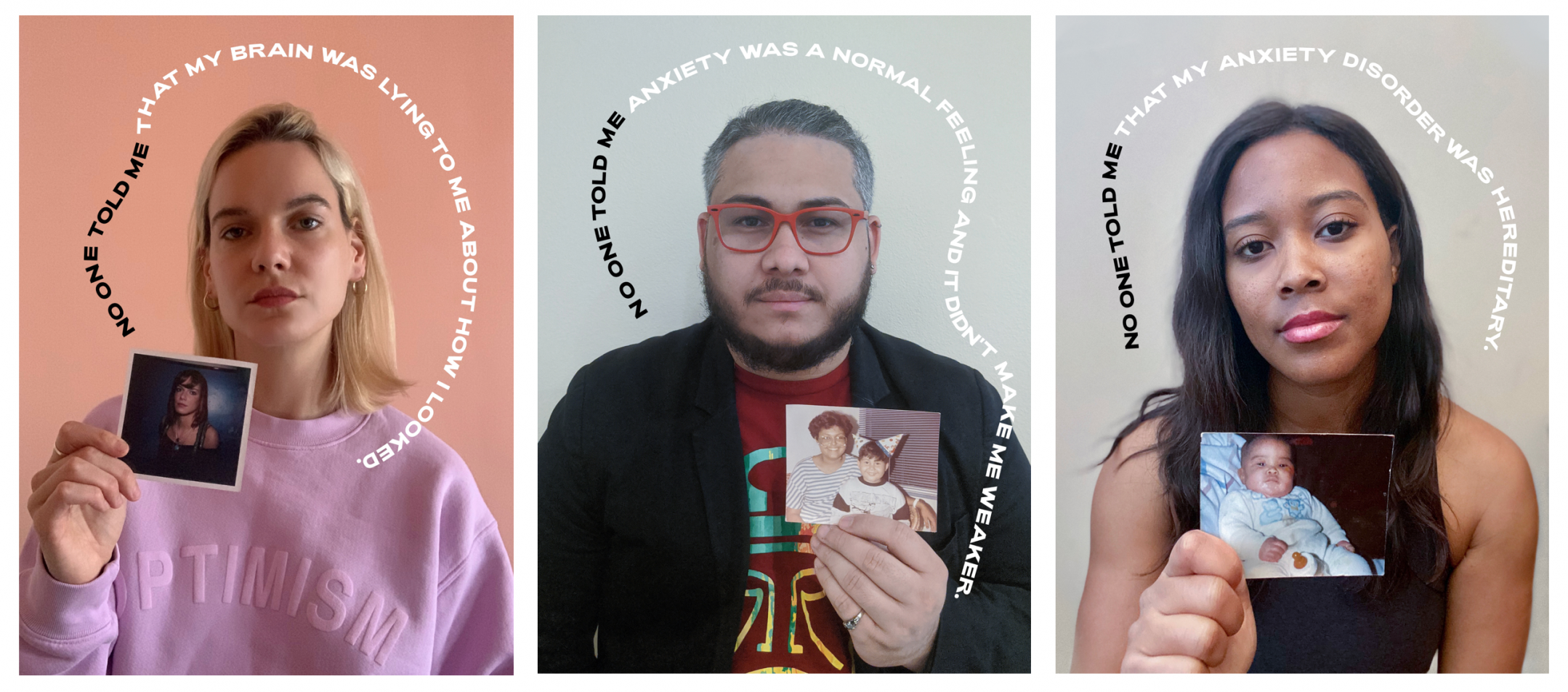 It has been estimated that in the year 2020, the United States alone will spend nearly $238 billion dollars on mental health treatment and services. Allocating the appropriate funds to treatment is obviously very important, but the campaign posits that too much of the public focus remains on the monetizable aspects of treatment without consideration for prevention, early detection, or mitigation. As the COVID-19 situation continues to unfold, however, many of those who were unknowingly suffering with psychiatric conditions are experiencing exacerbated symptoms. In such a time of heightened anxiety, Made of Millions hopes to use its vast array of resources to empower parents, educators, influencers, and the entire world in the fight against mental distress.
The Foundation is no stranger to starting these difficult conversations. Their May 2019 #DearManager campaign spotlighted a conversation on workplace mental health with international events and an online portrait series of sufferers sharing their stories. It generated nearly 4,000 corporate downloads of Beautiful Brains, a free, resource-packed manual that teaches modern businesses to foster mentally healthy environments, from cross-industry leaders including Verizon, Viacom, YMCA, J.P. Morgan, BBH, The Wing and Turner Broadcasting.
This May, they are expanding their capabilities further than ever before while still honoring the core beliefs of their organization: converging tech, design, and social media to reach those in need, diversifying the mental health conversation by uplifting historically underrepresented voices, and coming together with other leaders in the community to address this public health crisis across the globe.
Apoya nuestro trabajo
Nuestra misión es cambiar la manera en que el mundo percibe la salud mental.