This Week in Mental Health
The latest on research and advocacy for the week of August 30th.
Escrito por Esther Fernandez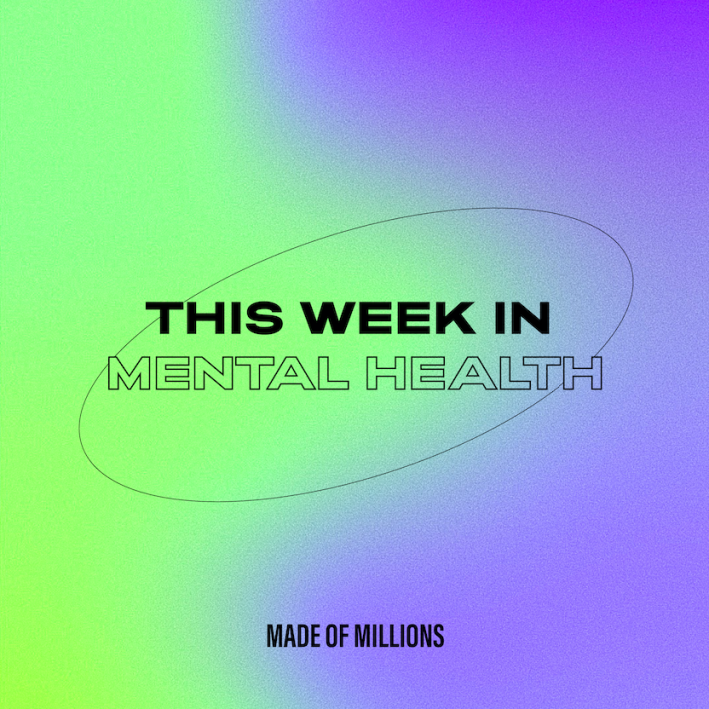 01 Chicago rolls out mental health emergency teams, and Illinois schools allow five mental health days for students.
02 Research looks at the relationship between dissociation, suicide attempts, and suicidal ideation; how most children are not likely to outgrow ADHD; and how air pollution is linked to more severe mental illness.
03 Nike, a Chicago coffee shop, Lil Nas X, and Arlo Parks start conversations about mental health.
TW// Mentions of suicide
Conversations about mental health have grown exponentially over the last decade, with more and more people committing to personal and collective wellness. While we have a ways to go before mental health awareness, education and treatment are accessible to all, each day brings new and positive strides within the field.
Our This Week In Mental Health series covers the latest happenings in research, treatment, human interest stories, and more. Stay updated on new developments so you're better equipped to navigate the world, and most importantly, your own recovery.
Here's what's happening the week of August 30th.
Legislation
Chicago Rolls Out Mental Health Emergency Teams To Reduce Police Encounters With People In Crisis
In Chicago, mental health professionals will now respond to 911 calls for mental health emergencies. The Crisis Assistance Response and Engagement program will focus on areas with a high frequency of callers for mental health emergencies. Each crisis team will have a trained police officer dressed in plainclothes, a mental health professional, and a paramedic. The program is aiming to have people dropped off at alternate sites, such as rehab clinics, instead of the emergency room.
City Sending Mental Health Professionals to Some 911 Calls
Illinois Schools Allowing Students Five Mental Health Days From School
Beginning in 2022, students in Illinois are given up to five mental health days. The new bill will allow students to miss school without a doctor's note, and make up missed work at a later time. When students take a second mental health day, the student's family will be connected with a school counselor.
Research
Clarifying the Relationship of Dissociative Experiences to Suicide Ideation and Attempts
A new study showed the relationship between dissociation, suicide attempts, and suicidal ideation. Researchers hypothesized that dissociation may reduce pain tolerance, which could lead to suicide attempts. Two samples of participants, the first with 754 people and the second with 247, were interviewed, completed self reports, and performed pain tolerance tasks. It was found that for both samples, dissociation differentiated ideators from attempters; however, this was not due to pain tolerance.
Can You Grow Out of ADHD? Most Children Won't
Children are not likely to grow out of ADHD, despite commonly believed. Researchers looked at over 500 children with ADHD, and found that only 9.1 percent outgrew their ADHD by around the age of 25. Over 90 percent experienced ADHD symptoms throughout young adulthood — some periodically. The study highlights the importance of continued screening to track fluctuating ADHD symptoms.
Air Pollution Linked To More Severe Mental Illness
People exposed to air pollution increase their severity of mental illness. Researchers looked at 13,000 people from London, and found that those exposed to higher levels of nitrogen dioxide increased their risk for hospital admittance and mental health treatment. It's predicted that air pollution reduction could help with mental health, and save millions a year for the National Health Service.
Advocacy
Nike Gives Head Office Staff A Week Off For Mental Health Break
This week, Nike head office employees were allowed to take the week off for mental health. Headquartered in Oregon, the employees were encouraged to focus on de-stressing and spending time with loved ones instead of working. The Nike senior manager of global marketing science detailed on LinkedIn that after this year, it's especially important to take time to rest.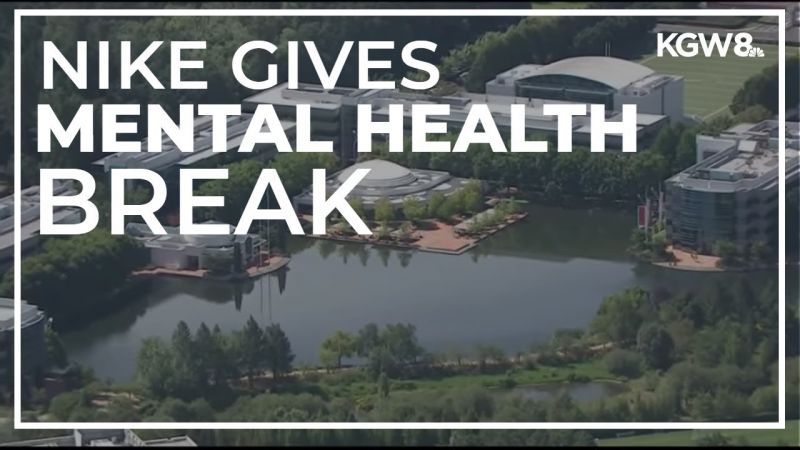 Nike Gives Corporate Employees A Week Off For Mental Health
This Coffee Shop Pays For Free Therapy, One Cup At A Time
Christopher LeMark struggled with trauma his whole life, but it wasn't until a few years ago that he sought therapy. After crying in a Starbucks and going through challenging therapy sessions, he wrote down three things that symbolize healing for him: coffee, mental health, and hip hop. From those three, he created his non profit, where "every hip-hop inspired drink sold helps fund free therapy sessions for individuals in need." LeMark has been able to send hundreds of people to therapy through his organization.
Lil Nas X Is The Trevor Project's First Suicide Prevention Advocate
This suicide prevention month, Lil Nas X was given the Suicide Prevention Advocate of the Year Award from The Travor Project. In a statement, Lil Nas X talked about how discrimination for LGBTQIA+ people is still real, and he recognizes the importance of him using his voice and music to help others. The CEO and executive director at The Trevor Project explains how Lil Nas X has "created space for candid conversations around mental health and sexual identity." This is the first time this award has been given.
Arlo Parks Calls For More Mental Health Support In Music Industry
Musician Arlo Parks is calling for the music industry to better support artists' mental health. She explains how artists are living more publicly than before, with little support and space to talk about it. She mentions how courageous it was for Jesy Nelson from Little Mix to step down from the girl group to focus on her mental health. She encourages people to prioritize rest more and avoid burnout.
Apoya nuestro trabajo
Nuestra misión es cambiar la manera en que el mundo percibe la salud mental.