This Week in Mental Health
The latest on research and advocacy for the week of May 24th.
Written by Esther Fernandez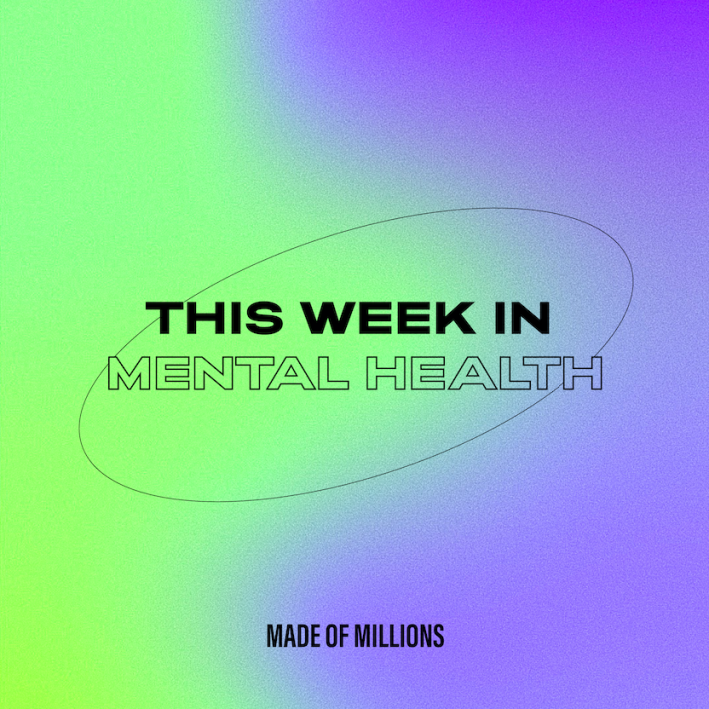 01 Researchers look at psychedelics to treat veterans with PTSD, how online CBT can help youth with social anxiety, how TV shows and movies can help begin conversations around mental health, and more.
02 Dr. Jennifer Ashton, Falcons' Hayden Hurst, R&B Singer Miguel, and more open up about their mental health.
TW: Mentions of suicide.
Conversations about mental health have grown exponentially over the last decade, with more and more people committing to personal and collective wellness. While we have a ways to go before mental health awareness, education and treatment are accessible to all, each day brings new and positive strides within the field.
Our This Week In Mental Health series covers the latest happenings in research, treatment, human interest stories, and more. Stay updated on new developments so you're better equipped to navigate the world, and most importantly, your own recovery.
Here's what's happening the week of May 24th.
Research
Texas Clears Bill To Study Psychedelics To Treat Vets With PTSD
Texas has approved a first-of-its-kind study that will have veterans use psychedelics as treatment for PTSD. Treatment options currently available for people with PTSD, such as psychotropics, may not be effective for many veterans. With this new bill, the Baylor College of Medicine will be able to test drugs such as psilocybin, ketamine, and MDMA.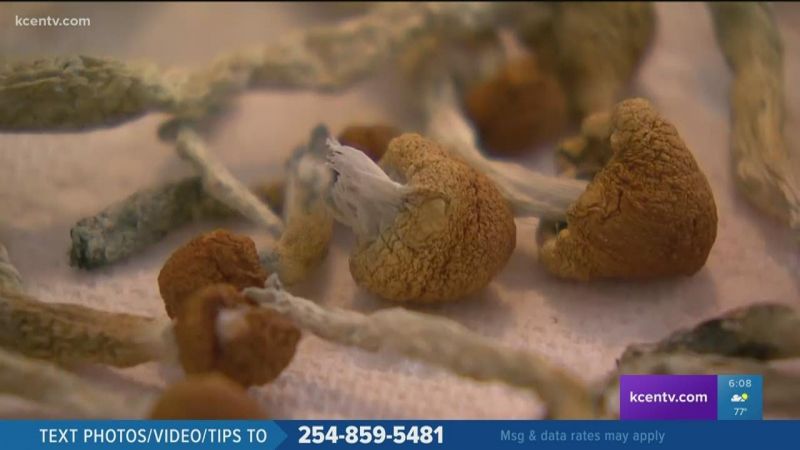 Texas House Bill Brings Hope in Treating PTSD with Psychedelic Mushrooms
Internet-Delivered Cognitive Behavioral Therapy Effective for Social Anxiety in Youth
Cognitive behavioral therapy delivered through telehealth proved to be effective in treating social anxiety in youth, according to a study done in Sweden. Researchers randomly assigned 103 youth, aged 10 to 17 with a social anxiety diagnosis, to ten weeks of online CBT. Those who did internet-delivered CBT saw a greater reduction in symptoms than those doing supportive therapy. Researchers say that offering CBT through telehealth helps with barriers such as time and nervousness when doing in-person sessions.
Young Adults With Schizophrenia Have Highest Suicide Risk
A new study found that young people with schizophrenia have the highest risk of suicide compared to older adults with schizophrenia. Researchers from Columbia University looked at the records of over 660,000 participants with schizophrenia who were 18 and older. Alongside identifying high risk groups, they also found that people with schizophrenia have a 4.5 fold increased risk of dying from suicide.
Instagram, Snapchat Linked with Increased Alcohol Use by New College Students
Researchers from Loyola Marymount University found that college students who see alcohol-related content on social media increase their alcohol consumption. The study looked at the Instagram usage and newsfeed of over 300 students, as well surveys that participants completed. In addition to an increase in alcohol consumption, they also found that those with private "finsta" accounts had an increased likelihood of being heavy alcohol users.
Can TV Shows Help Teens Navigate Bullying, Depression And Other Mental Health Issues?
A new study from UCLA found that television shows and movies can help teens with mental health issues if resources are given and the portrayals are done empathetically. Researchers randomly assigned youth to watch season three of "13 Reasons Why". Of the 68 teens who watched the show, 62 said they looked for information about the mental health topics depicted in the show. They also discussed the issues from the show with those close to them.
Advocacy
Dr. Jennifer Ashton Opens Up About What It's Like To Live With Anxiety
ABC News' chief medical correspondent and OBGYN Jennifer Ashton talked about her mental health on Good Morning America. Her personal journey with anxiety began when she experienced anaphylactic shock from an allergic food reaction. After the incident, she would often have panic attacks when she would eat, thinking she would have an allergic reaction again. As a doctor, she breaks down what anxiety is, the different types of treatment options, the effect of COVID-19 on her patients, and the societal stigma surrounding mental health.
Women Are Twice as Likely to Experience Anxiety Attacks Than Men l GMA
Falcons' Hayden Hurst Opens Up On Suicide Attempt, Mental Health In Letter To Younger Self
Atlanta Falcons Hayden Hurst went on CBS This Morning to read out loud a letter to his younger self. In the letter, he describes his career in sports, and his struggle with depression and substance use. After a suicide attempt, Hurst went to therapy and promised to stay sober. Five years later, he has maintained his sobriety, got drafted by the Baltimore Ravens, and is a mental health advocate.
Miguel Talks About His Depression and Mental Health
Singer Miguel opened up about his mental health on Sony Music's Certified in light of his newest EP, Art Dealer Chic 4. He describes how mental health was more stigmatized when he grew up in the 90's, and the difficulties he has today with navigating fame and social media. He also talks about his depression and what has helped him maintain his mental health.
Jordin Sparks, Alyson Stoner and Others Talk Mental Health in the Digital World
Jordin Sparks, Alyson Stoner, Bethany Mota, Ian Paget and Chris Olsen, and PEOPLE Editor at Large Janine Rubenstein came together for a virtual conversation about mental health and social media. The discussion was a part of a series on mental health and youth with PEOPLE and the non-profit Bring Change to Mind. From Youtubers to singers to Tik Tokers, the guests talk about the pros and cons of social media, how to deal with negative comments, and the importance of therapy.
Support our work
We're on a mission to change how the world perceives mental health.